Community Express (May 23-30)
by Paul Harris
What's up everyone! Welcome back to another Community Express Community Recap! It was a busy week in the community. We had a lot of fun! We went to St. Vincent's Hospital, Elmwood Street Elementary, Sports Zone, Leominster Dek Hockey, and the small town of Oakham. If you see us in the community, be sure to take a photo and tag @Trax_RailersHC on Twitter, Instagram, and Facebook! We'll share our favorites.
Wednesday, May 23 – St. Vincent's Hospital
Trax joined the American Heart and Stroke Association at their Annual Meeting at St. Vincent's Hospital last week. Trax accepted an award for best dancer that was given to him for his dance moves at the Central Mass Heart Walk earlier this month!
Thursday, May 24 – Elmwood Street Elementary School Field Day
Members of the Railers HC Staff joined Trax at Elmwood Street Elementary last week for their end of the year Field Day Celebration. We brought our Railers Shootout and gave every student the opportunity to shoot for a prize! Trax visited every station at the field day but the Dunk Tank was where he spent most of his time. It was a beautiful day, luckily Trax remembered to bring his sunscreen.
Friday, May 25 – Sports Zone Pizza Party
Trax was invited to a pizza party last week at Great Brook Valley. At this event, Trax played basketball with the local kids. He also helped out with the post game raffle. Kids had the chance to win pucks, member cups, towels, bobbleheads, and more! Almost everyone in attendance said Woody Hudson was their favorite Railer! Go Woody!
Saturday, May 26 – Leominster Dek Hockey
Members of the Railers HC Front Office tabled at Leominster Dek Hockey on Saturday. We brought our prize wheel and everyone in attendance had the chance to win cool Railers merch! Trax came out to visit the athletes later in the day. Trax got to practice his shot at the practice net out front as well.
Memorial Day – Monday, May 28 – Oakham Festival
We celebrated Memorial Day in the tiny town of Oakham on Monday. Trax interacted with the locals and threw out the first pitch at the exhibition baseball game. There were a lot of boy/girl scouts in attendance that had Railers HC Scout Patches on!
In case you missed it, the newest episode of Tuesdays With Tom came out yesterday, you can view it HERE. Also, the Railers Tavern won a Silver Hammer award at a Worcester Chamber of Commerce event last week. Coverage of this event begins at the 7:15 minute mark of this video. Finally, Eric Lindquist, Tom Matthews and Mike Covino participated in a Steam Energy Cafe Juice Cleanse last week. Check out the Tuesdays With Tom video recapping that event here.
Don't miss out! Here is where we'll be this upcoming week!
Friday, June 1 – Abby Kelley Foster School Career Day & Mayo Elementary School
Saturday , June 2 – Uphill Climb and Grecian Festival
Sunday, June 3 – JCC Touch A Truck Event
Tuesday, June 5 – Tatnuck Elementary Spree Day
Want to book TRAX at your next event? Click here and fill out a mascot request form! For a list of all upcoming events, check this out. Make sure to follow TRAX online on Facebook, Twitter, and Instagram!
For more information, contact Community Relations Coordinator, Paul Harris at PaulH@RailersHC.com.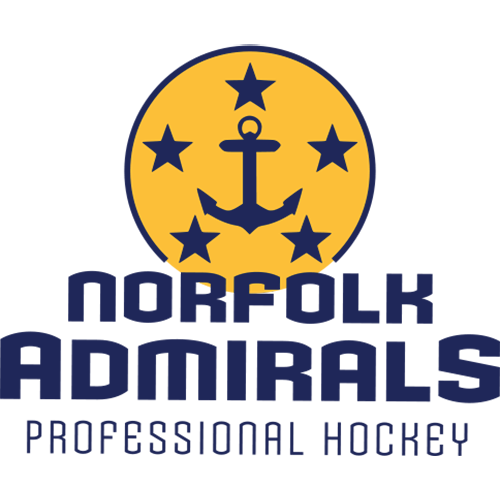 NOR
Norfolk Admirals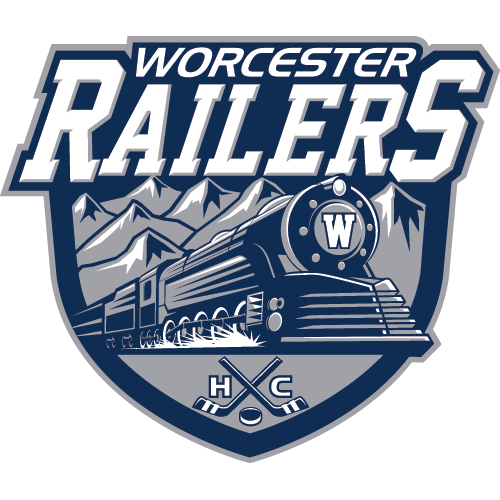 WOR
Worcester Railers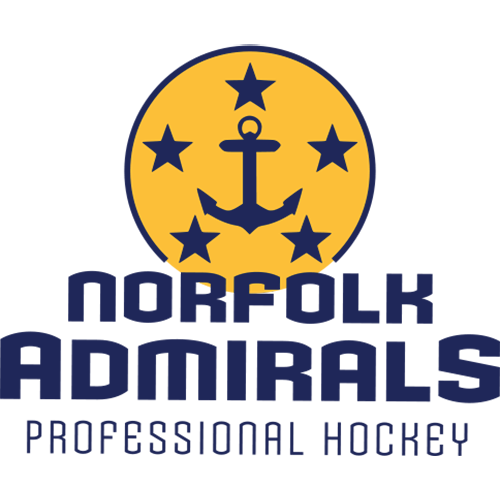 NOR
Norfolk Admirals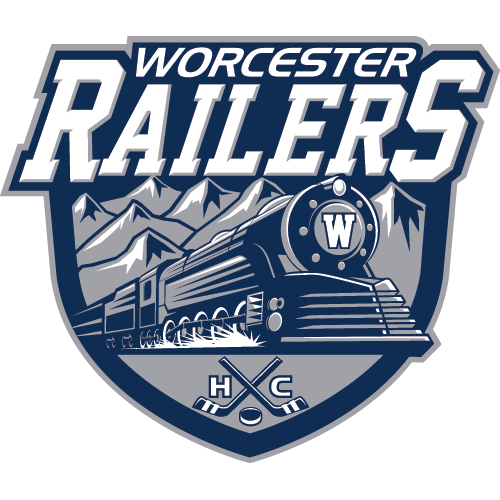 WOR
Worcester Railers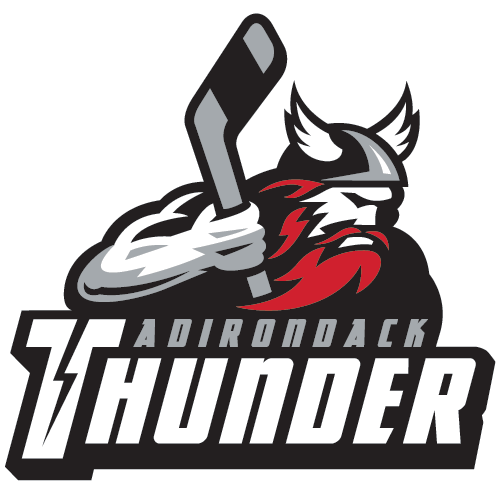 ADK
Adirondack Thunder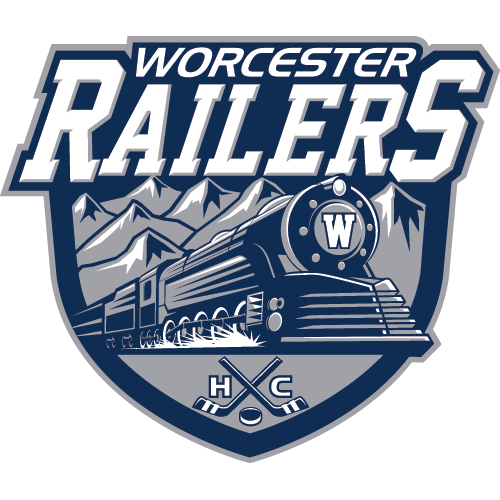 WOR
Worcester Railers
Worcester Falls 4-1 in School Day Game to Mavericks
Railers Sweep Thunder With 4-2 Win
Railers Stun Thunder to Win 4-3 in Overtime
Sign up for our email newsletter to be the first to know about news and upcoming games!