Saturday Spotlight: Ian Milosz
Saturday Spotlight: Ian Milosz
Hey Railers fans, Cam McGuire here checking in for our fourth Saturday Spotlight presented by Greater Good Imperial Brewing Company as we march along in quarantine. This week I caught up with the TALLEST goaltender in Worcester pro hockey history, Ian Milosz. He stands at six-foot-seven which,  according to my findings, makes him the second tallest pro hockey player in Worcester history dating back to the Sharks and IceCats days. Taylor Doherty (Worcester Sharks 2010-15) and Mitch Fritz (Worcester IceCats 2003-04) have both been listed in various sites at six-foot-eight, but also six-foot-seven, so if any of you historians out there could let me know if I'm right… hey, I'd appreciate that. Ian was a great story from the 2019-20 season; he did not join the club until about midway through December, and the Railers were his first and only team during his rookie year.
The North Grafton, MA native wrapped up his senior season at Boston College in the spring of 2019 and soon after hit the ice and the gym training in hopes of landing a professional contract for the following year. Milosz spent the summer training in his hometown of North Grafton, MA and spent time on the ice at the Fidelity Bank Worcester Ice Center, which also happened to be where Railers players like Barry Almeida, Mike Cornell, Connor Doherty, and Kyle McKenzie popped in from time to time to skate. Some may not know that Milosz had actually attended the Newfoundland Growlers training camp but did not make the team. He headed back home where he continued to skate and train throughout the fall with the hopes of getting a phone call from a team in need of a goaltender.
With Linus Soderstrom and Jakub Skarek on recall with the Bridgeport Sound Tigers to begin the month of December, the Railers were left with one goaltender. The club was getting ready to depart for three games north of the border in Brampton and Newfoundland, so the Railers needed to find a second goalie quickly.
It was a connection with fellow former Boston College Eagle teammate, JD Dudek, that began the initial interactions between Milosz and the Railers. Milosz and Dudek had become close friends and classmates while playing with the high-flying Eagles from 2015-2019.
"To be honest it all happened pretty quickly and started with a phone call from JD one night," Milosz said. "From there I was contacted by Captain Barry Almeida who I had known from skating in the summer and obviously having the BC connections and things eventually just kept rolling from there. Next thing you know I was in touch with the coaching staff and on my way to Brampton, ON as a member of the Railers after signing my contract on December 2nd."
Milosz backed up Evan Buitenhuis for the first five games of his professional career before getting a crack in net as the starter for a Sunday matinee game at the DCU Center vs. the Reading Royals on December 15th. Not only was it his professional debut and his first professional start, but it was his first start in any sort of game competition since his freshman year at Boston College during the 2015-16 season.
"I'd be lying if I said the night before and the day leading up to the game I wasn't a little nervous,"Milosz said. "It was kind of like my first college start though once I got to the rink and was around the guys the nerves seemed to go away and I became very comfortable."
31 saves? Number one star of the game? A 4-1 victory on home ice in front of a huge crowd of friends and family? The answer to all of those questions is "yes," as Milosz's pro debut was nothing short of spectacular in the Railers victory over the Reading Royals.
The 24-year-old remained on the Railers roster for the rest of the season, even during times when the club saw Jakub Skarek go back in forth between Worcester and Bridgeport. This meant there were three goaltenders on the active roster, something you don't frequently see in the ECHL.
Who doesn't love a corky sports statistic? Ok, well maybe a lot of you couldn't care less, but Milosz went on to make nine starts in the pipes for Worcester, six of which came on Sunday. All three of the netminder's wins came on Sunday as well (Dec. 15th 4-1 vs. Reading, 31 saves; Jan. 5th6-3 vs. Jacksonville, 40 saves; Jan. 12th 5-3 vs. Reading, 29 saves), earning him the nickname "Mr. Sunday."
Although the nickname "Mr. Sunday" was a nice touch to add to his resume, perhaps the most important part he will remember and take away from his rookie season is playing so close to home.
"It was such an awesome transition having friends and family down the road to be able to come to games,"Milosz said."They supported me from day one dating all the way back to my younger playing days and I can't thank them enough for their continued support."
Unfortunately, "Mr. Sunday" and the rest of the team missed out on the final eleven games of the season, three of which were going to be played on Sunday. So like many of the other guys, Milosz has been keeping busy by working out and staying in shape during these times of social distancing. I had a chance to pick the goaltender's brain to learn more about the man who stands a foot taller than me.
Favorite restaurant in Worcester: The Fix
Favorite movie: Dumb and Dumber
Go to TV show: Peaky Blinders
Goalie you try to model your game after: Ben Bishop
Biggest fear: Spiders
Stuck on an island with one teammate who would you pick: Bo Brauer
Have you ever played with anyone taller than you: No
Favorite arena you have played in: Amalie Arena in Tampa, FL home of the Tampa Bay Lightning
Professional athlete in another sport what would it be: Golf
What made you want to be a goalie: I saw a photo of my dad when he was younger playing goalie
Be sure to check back next Saturday for our next "Saturday Spotlight!" Let me know who you want to see featured by shooting me an email at camm@railershc.com!
-Cam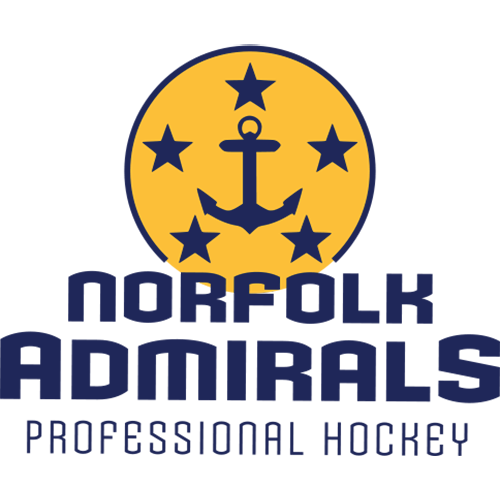 NOR
Norfolk Admirals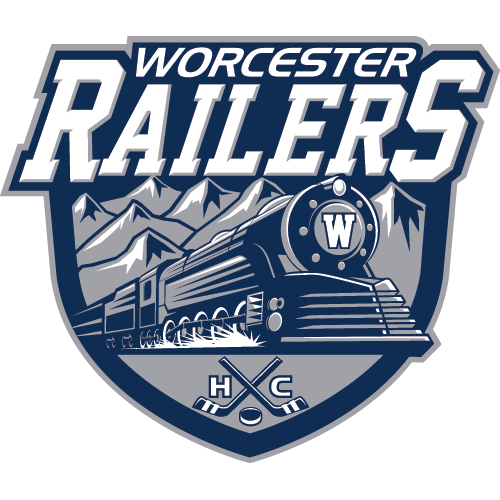 WOR
Worcester Railers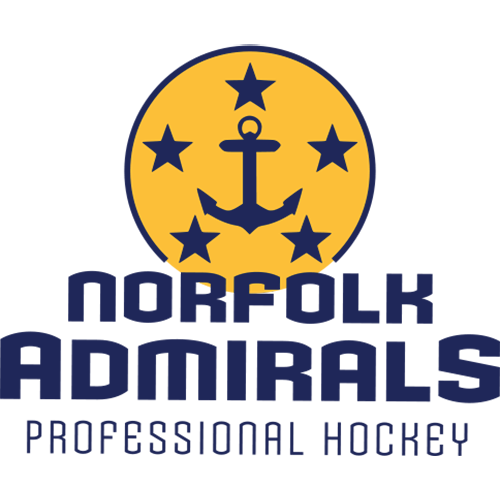 NOR
Norfolk Admirals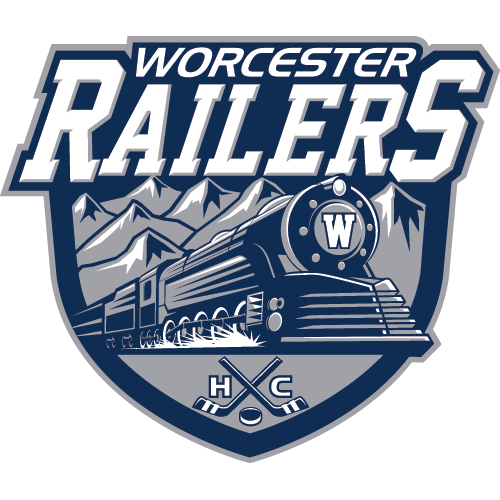 WOR
Worcester Railers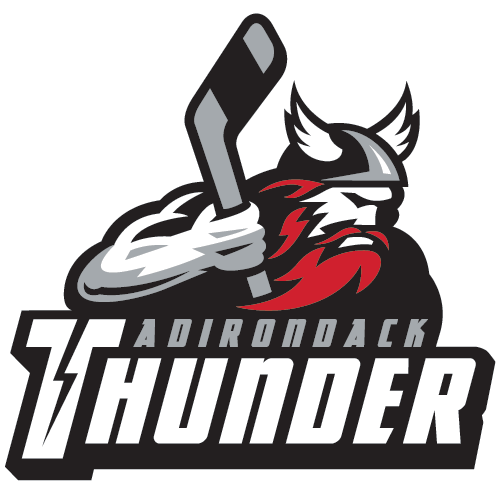 ADK
Adirondack Thunder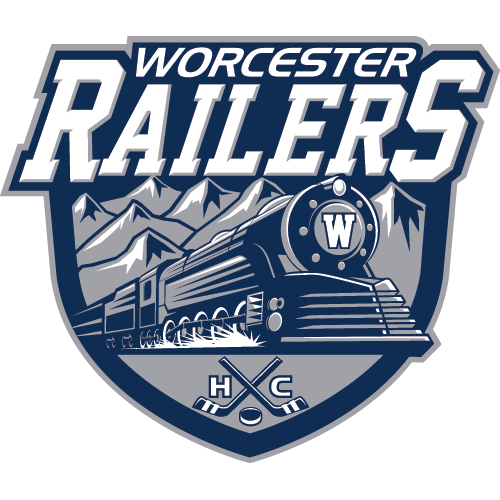 WOR
Worcester Railers
Worcester Falls 4-1 in School Day Game to Mavericks
Railers Sweep Thunder With 4-2 Win
Railers Stun Thunder to Win 4-3 in Overtime
Sign up for our email newsletter to be the first to know about news and upcoming games!