McGuire Wire
August 4th 
Hey guys Cam McGuire (PR & Social Media Coordinator) checking back in for another McGuire Wire. We are a month closer to Opening Night which is 69 days away October 12th vs. Adirondack!
Meet the Newest Railer: Kyle Thomas
The Railers locked up their ninth signing of the off-season and it is one to get excited about no question. Kyle Thomas enters his seventh professional season after spending last year with the Kalamazoo Wings (ECHL) where he skated in 41 games scoring 15 goals and 23 assists (15-23-38). The Waltham, MA native had a 15-game point streak from Jan.16th– Feb.20th which was the second longest point streak in the league last season. During that point streak he also racked up an 8-game goal streak which was tied for first with two other players, one being former Railer Tyler Barnes. The Railers will be Thomas' 6th ECHL team. Click HERE for Kyle Thomas highlights.
ECHL History
2013-14: Reading. 6GP (0-0-0) 9PIMS.
2014-15: Quad City. 1GP (0-0-0)
Fort Wayne. 23GP (3-4-7) 7PIMS.
2015-16: Fort Wayne. 61GP (15-25-40) 43PIMS.
PTS in 31/61GP
5 multi-point games
1PPG/7PPA
2SHA
2016-17: Fort Wayne. 58GP (27-42-69) 69PIMS.
PTS in 39/58GP
18 multi-point games
Ranked 19thin scoring in ECHL
10PPG/12PPA
2SHG/1SHA
2017-18: Utah: 50GP (14-30-44) 74PIMS.
PTS in 30/50GP
10 multi-point games
3PPG/7PPA
1SHG
2018-19: Kalamazoo 41GP (15-23-38) 51PIMS.
PTS in 27/41GP
10 multi-point games
3PPG/4PPA
2SHG
ECHL Career Totals:
240GP (74-124-198) 255PIMS
43 multi-point games
17 PPG/30PPA (17-30-47)
5SHG/3SHA (5-3-8)
The veteran forward has also skated in 35 ECHL playoff games scoring 11 goals and 11 assists (11-11-22). On top of the 240 ECHL regular season games Thomas has made three different stops in the American Hockey League (AHL), Cleveland (2016-17), San Diego (2017-18), and Utica (2018-19) playing in a total of 25 games scoring three goals and three assists (3-3-6).
Former Railers Goalies on the Move
Within the past week two goaltenders who suited up for the Railers last season have found new homes for the 2019-20 season. On July 26th the Utah Grizzlies announced the signing of Blake Wojtala. The Salve Regina University product appeared in 8 games for the Railers last season where he had a 2.92 GAA, .901 SV% and a (1-4-1) record. Wojtala's brother, Camden Wojtala, played for the Grizzlies for two seasons from 2014-16 under the same GM/Head Coach, Tim Branham. On July 30th the Wichita Thunder announced the signing of Mitch Gillam who had spent the last two seasons with the Railers. During his two years in Worcester Gilliam played in 85 games posting a 2.61GAA, .915 SV%, and a (44-30-2-3) record.
3rdAnnual Battle of the Badges- Red Cross Blood Drive
It's that time of year again and local police officers and firefighters are teaming up with the American Red Cross for the "Battle of the Badges" blood drive on Thursday August 29thfrom 10am to 5pm at the DCU Center. Each donor gets one vote either: Worcester Fire or Worcester Police, and the winner will get bragging rights, a trophy, and $1,500 for a charity of their choice, courtesy of the Worcester Railers. For more info click HERE.
New York Islanders Prospects at USA Hockey World Junior Summer Showcase
Yesterday wrapped up the USA Hockey World Junior Summer Showcase which began on July 26thin Plymouth, MI. The camp was made up of four goaltenders, 16 defensemen, and 24 forwards, all who are vying for a spot on the U.S. National Junior team that will play in the World Junior Championship Dec. 26th, 2019- Jan.5th,2020 in Ostrava and Trinec, Czech Republic. This year the New York Islanders had five prospects competing for Team USA.
Christian Krygier (D). Drafted: 2018, 7thround, #196 overall.

The 19-year-old just finished his freshman season at Michigan State where he skated in 33 games posting two assists (0-2-2). Krygier is unsigned and is scheduled to be back at MSU for his sophomore season.

Bode Wilde (D). Drafted: 2018, 2nd round, #41st

The 19-year-old is coming off of a very impressive season with the Saginaw Spirit (OHL) where he played in 62 games scoring 19 goals and 51 assists (19-51-70) and posting a +28 rating. Wilde's 70 points ranked 3rdin the OHL for defensemen. Wilde signed a three-year entry level contract with the Islanders in December of 2018 but has not made his pro debut yet.

Blade Jenkins (F). Drafted: 2018, 5th round, #134th

The 18-year-old is coming off of his second season in the OHL with the Saginaw Spirirt where he played in 67 games this year scoring 23 goals and 36 assists (23-36-59). Jenkins is unsigned.

Jacob Pivonka (F). Drafted 2018, 4th round, #103rd

The 19-year-old was a freshman this past season at the University of Notre Dame playing in every single game for the BIG Ten Champions scoring two goals and eight assists (2-8-10). Pivonka is unsigned and is scheduled to head back to Notre Dame this fall.

Oliver Wahlstrom (F). Drafted 2018, 1st round, #11 overall.

The 19-year-old played in 5 games with Bridgeport (AHL) last season where he scored two goals and one assist (2-1-3) after skating for Boston College where he played in 36 games scoring eight goals and 11 assists (8-11-19) as a freshman. He was a member of last year's World Junior team that won a silver medal.
Click HERE for more info on the camp.
Closing Time
That's a wrap for this week's McGuire Wire! Like I said we are only 69 days away until Opening night. Click HERE for information to secure your Railers tickets for the 2019-20 season. If you guys have any questions or something you would like to be covered shoot me an email camm@railershc.com . Until next time…
-Cam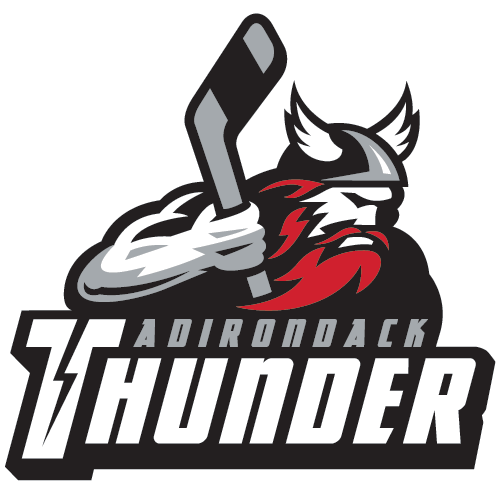 ADK
Adirondack Thunder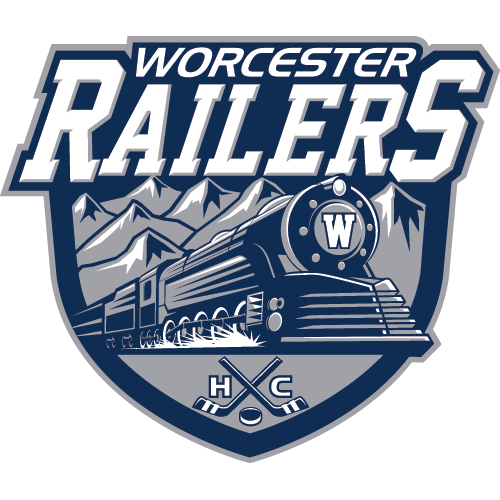 WOR
Worcester Railers
Teddy Bear Toss & Mental Health Awareness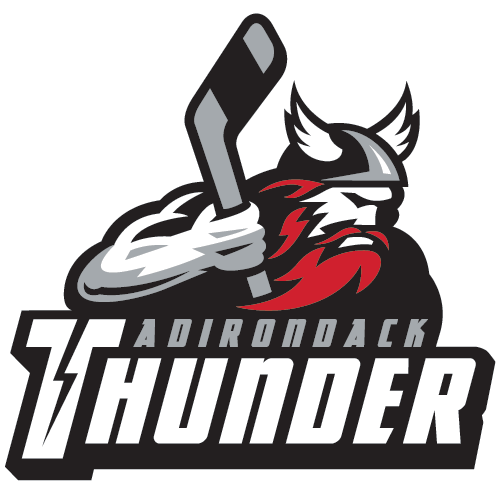 ADK
Adirondack Thunder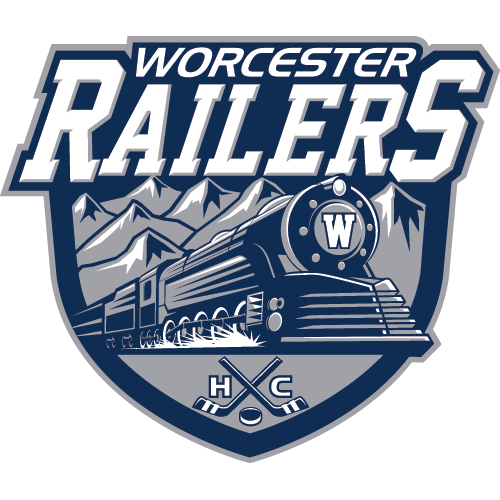 WOR
Worcester Railers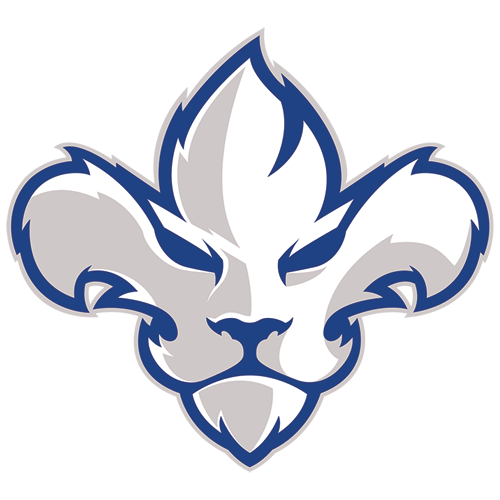 TR
Trois-Rivières Lions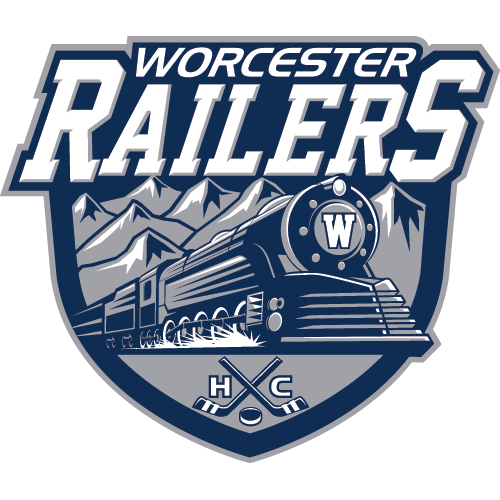 WOR
Worcester Railers
Physical Bout Ends in 5-2 Railers Loss
Railers Drop 4-1 Decision to Norfolk Admirals
Worcester Falls 4-1 in School Day Game to Mavericks
Sign up for our email newsletter to be the first to know about news and upcoming games!