HUDSON STAYS ON THE MOVE WITH RAILERS
HUDSON STAYS ON THE MOVE WITH RAILERS
By Bill Ballou
In general, skating in the ECHL is a get-rich-slow proposition for its players.
Many of them have summer jobs, which may be their biggest incentive to go as deeply into the playoffs as possible. Some work in air-conditioned offices, some don't.
Woody Hudson, the dynamic and beloved Railers forward, was one of those black-and-blue collar workers during the off-season. He spent the summer with Real Deal Van Lines in Leominster, relocating bureaus and box springs among other items.
This was a major change from his off-season job in 2017, which was working in a restaurant in Rochester, N.Y.
"This was a lot different," Hudson said, "but neither of them, I would say, were good. I'd say the restaurant was easier because if you're moving other people's stuff there is a very large range of how people take care of their personal spaces.
"But there's a lot of monotony working in the restaurant. You do the same thing over and over again every day, whereas in moving you see new houses, new people, you're driving new places, so in that way, in that sense, it was a little bit better."
There was an added fringe benefit to the way Hudson spent the off-season and it fit in nicely with what Railers coach Jamie Russell's vision is of his players' part-time employment.
"We want them to stay in shape and do some skating, but as far as summer employment — that's up to them," Russell said. "We don't care what they do."
Hudson lived in Worcester for the summer, got his skating in locally and didn't have to go to the gym to work out. That happened on the job.
"It's not a career path," Hudson said, "but if you need a summer job and you want to stay in shape, I think it's the perfect job. Looking back, I wish I had done it for my high school summer job. It's perfect for a hockey player. You get your arms, back and shoulders nicely built in."
In fact, compared to being a mover, playing hockey is almost a night off.
"A day of moving is tougher on your body, 100 percent," Hudson said, "because you're going up and down stairs, there's no water breaks, you get a lunch break but there's no real rest., and you're dealing with people, too. So, while you move, so you can't just focus on one thing. You've got multiple things going on.
"Nine times out of 10, I'd have to be up and about at 6:30 a.m. to get to work and then I'd be back at 7:30 or even 8 at night, and that's a 12 or 13 hour day. So, after work you'd like and go hang out, but your body is telling you — no way."
There wasn't as much travel involved in being a mover as there is in the ECHL, but Hudson got around.
"We went to Vermont," he said, "which is like 3 1/2 hours two ways just for a single move that took like 45 minutes. And that's another thing about moving. You spend most of the time riding, heading to the job and not actually working."
There were country trips like to Vermont and some city driving visits, too.
"We were into Boston all the time," he said. "Parking is impossible. Like, we never went into Boston to make a move and didn't get a ticket. And in Boston, most of those buildings didn't have elevators. We'd go up to the seventh floor and there were like 10 flights of stairs. You'd go to a building and people would say they lived on the third floor, but the third floor was four flights of steps to get there, but the only way to get home is to get the job done."
Hudson was one of the Railers' most durable players last season and managed to remain injury-free in his summer job, too, although there were some close calls.
"A couple of times I fell off the back of the lift gate," he said. "We were moving one of the Celtics — Marcus Morris' house — and it was raining, and I was lifting one of his massive mattresses onto the lift gate and I just slipped and fell right off. Luckily, it was on grass and I missed the pavement, and I got this long hair going on right now so it's like a permanent helmet."
Moving paid pretty well — more than his restaurant job — and Hudson enjoyed the working conditions.
"They were all good people," he said, "and I was one the older guys, so I was sort of a leader, which was kind of cool. I met a couple of new guys and have a nice Leominster family up there so there are more and more people around Worcester I know."
That was one of the best things about being a mover. There were some downsides, too.
"We moved pianos — lots of pianos," Hudson said. "Pianos are tough. It largely depends on who you're moving it with. You get someone who is like, 5-foot-3 and 110 pounds, and that's a tough day to be a mover."
But good preparation for winter life in the ECHL.
Teddy Bear Toss & Mental Health Awareness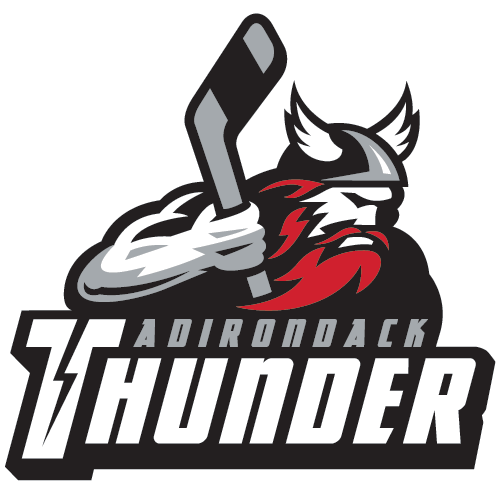 ADK
Adirondack Thunder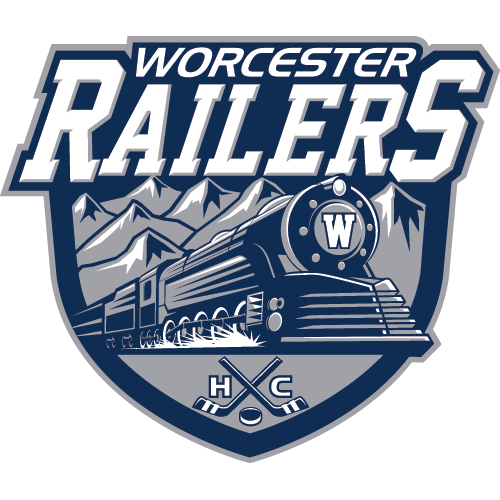 WOR
Worcester Railers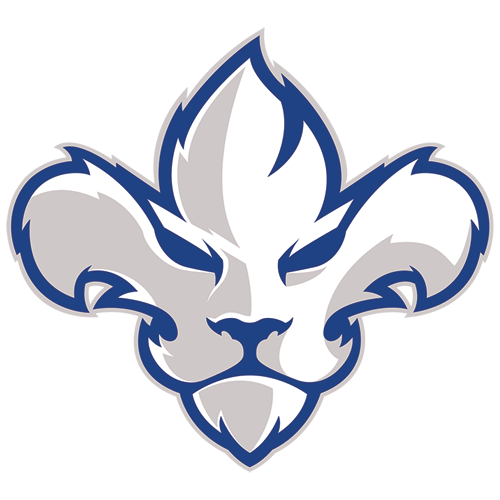 TR
Trois-Rivières Lions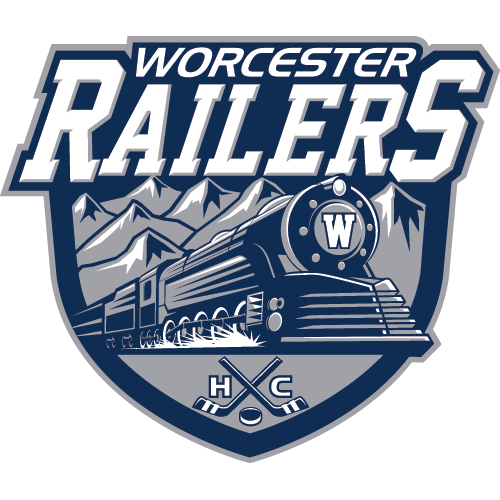 WOR
Worcester Railers
Home for the Holidays - Game 2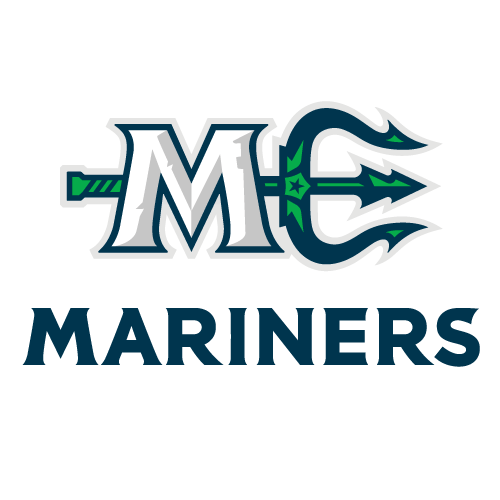 MNE
Maine Mariners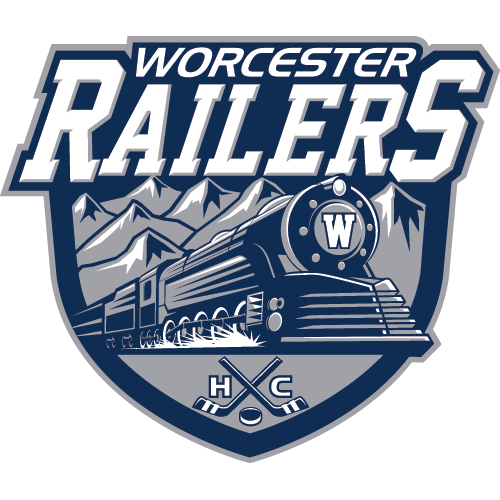 WOR
Worcester Railers
Railers Win Thriller 4-2 Over Adirondack
Physical Bout Ends in 5-2 Railers Loss
Railers Drop 4-1 Decision to Norfolk Admirals
Sign up for our email newsletter to be the first to know about news and upcoming games!