Railers get off track in 6-4 loss in Reading
Worcester Railers HC at Reading RoyalsOctober 14, 2018Santander ArenaMeeting 2 of 6 vs. the Royals this seasonRailers are 1-1-0-0 vs. the Royals this season
Railers get off track in 6-4 loss in ReadingWorcester returns home Oct 20 for the Railers 2.0 home opener at DCU Center
Reading, PA – The Worcester Railers HC (1-1-0-0, 2pts) battled back from a 6-1 deficit but eventually dropped a 6-4 decision to the host Reading Royals (1-0-1-0, 3pts) in front of 2,268 fans at the Santander Arena on Sunday evening. The Worcester Railers return to the DCU Center on Saturday, Oct 20 for the Railers 2.0 home opener with a 7pm start vs. the Maine Mariners.
Barry Almeida (2nd), David Quenneville (1st) , David Willick (1st), and Josh Holmstrom (2nd) all scored for the Railers but the Royals scored four power play goals to lead the way for a weekend split. The game was a feisty affair that saw 18 penalties whistled which included three sets of fighting major penalties.
After a nice entry into the offensive zone by Tyler Barnes, Barry Almeida (2nd) scored in his second straight game after he tipped in a nice pass from David Quenneville past goaltender Branden Komm at 6:38 to put Worcester ahead 1-0. Shane Walsh (1st) finished off a 2-on-1 rush at 9:26 with a quick shot through the pads of Mitch Gillam to tie the score at 1-1. Jeff Kubiak (1st FM) dropped the mitts with Dan Milan (1st FM) in a long scrap at 9:52 as the physical play picked up midway through the opening frame. Josh MacDonald (1st) put the Royals ahead 2-1 after a quick cross the top of the crease pass by Chris McCarthy at 14:33 on the power play. Shots were 11-9 in favor of Worcester, but the Royals took a 2-1 lead into the first intermission.
A wild second period saw six total goals, two fights, 34 penalty minutes, and four power play goals as the Railers were down 6-2 through 40 minutes of play. Steven Swaveley (1st), Tyler Brown (1st), Shane Walsh (2nd), and Jack Riley (1st) all scored for the Royals to make it 6-1 before the 13 minute mark of the middle frame before David Quenneville (1st) scored his first professional goal with a wicked one timer shot from the left-wing circle on a 5-on-3 power play at 16:21 to cut the Royals lead to five goals. Connor Doherty (1st FM) dropped the mitts with Frankie DiChiara (1st FM) at 2:02 in a wicked fight that saw Doherty go to the locker room for repairs and Yanick Turcotte (1st FM) dropped Charlie Vasaturo (1st) in a quick one-sided fight at 11:02. Evan Buitenhuis replaced Mitch Gillam in net after the Royals went ahead 6-1 and the shots were 21-19 in favor of Reading through 40 minutes of play.
Dylan Willick (1st) struck at 8:40 of the third period after he slid in a loose rebound after a Connor Doherty shot to cut the Royals lead to 6-3. Tyler Barnes was stopped on a penalty shot by Branden Komm just 28 seconds later, but Josh Holmstrom (2nd) fired home a loose puck from 45 feet at 10:14 to cut the deficit to 6-4. But that was as close as the Railers would get and Evan Buitenhuis was perfect in relief as he made nine saves as the Railers fell 6-4 on the road.
Notes: Three Stars: 3rd star Chris McCarthy (0-2-2) 2nd star: Alex Krushelnyski (0-3-3) 1st star: Shane Walsh (2-0-2)….Final shots were 32-30 in favor of Worcester… Branden Komm (1-0-1-0) made 28 saves on 32 shots for Reading….Mitch Gillam (1-1-0-0) made 15 saves on 21 shots for Worcester in 33:55 while Evan Buitenhuis made nine saves on nine shots in relief in his pro debut..….Worcester went 1-for-6 on the power play while Reading went 4-for-6…. Tommy Kelley (inj), Tommy Panico (inj), Nick Bligh, Bryan Arneson, Alex Vanier, and Tommy Tsicos did not dress for Worcester…. Connor Graham made his professional debut for the Railers up front…Mike Cornell and Josh Holmstrom each had four shots on goal…Ryan MacKinnon, Tyler Barnes, Jeff Kubiak, Barry Almeida, David Quenneville, Tyler Mueller, and Connor Doherty all picked up assists for Worcester….Yanick Turcotte had a game high nine penalty minutes.
What's on tap? –
On Saturday, Oct 20 the Worcester Railers HC host the Maine Mariners at 7:05pm on RAILERS 2.0 OPENING NIGHT! The first 7,500 fans will receive a Railers magnet schedule courtesy of the Worcester Telegram and Gazette. One of the most popular entertainment acts in all of professional sports will perform…..the QUICK CHANGE magic act featuring David and Dania as seen on America's Got Talent! Doors will open early at 5:30pm at the DCU Center and fans are encouraged to be seated by 6:50pm for the opening night pregame show. Tickets start as low as $15!
The Railers Tavern, located behind the DCU Center provides hockey fans with a great pregame and postgame atmosphere all season long. Watch all road games broadcast live at Nonna's (FRI, SAT, SUN) or Railers Tavern (MON-THUR) or watch on ECHLTV.com for a small fee. Listen to all Railers games live on 98.9 Nash ICON with coverage beginning 30 minutes before puck drop with Eric Lindquist and Tom Tuesday Matthews. Full season memberships, mini plans, and group tickets are on sale now by calling the Railers front office at 508-365-1750 or by visiting www.RailersHC.com.
Railers 2.0….Don't. Miss. Out!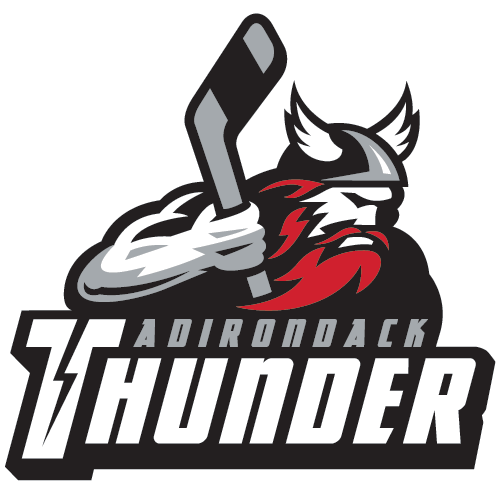 ADK
Adirondack Thunder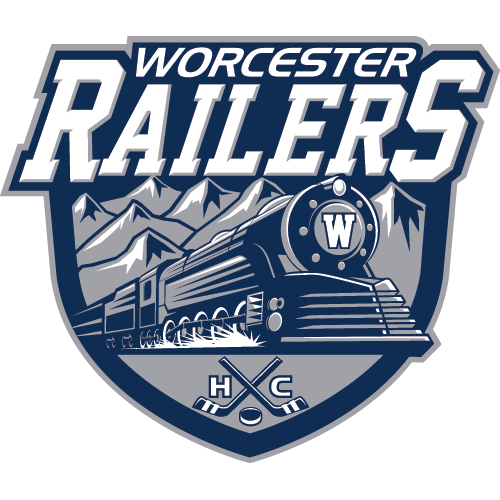 WOR
Worcester Railers
Teddy Bear Toss & Mental Health Awareness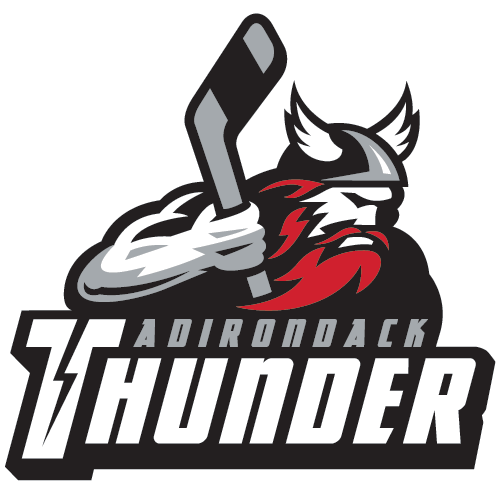 ADK
Adirondack Thunder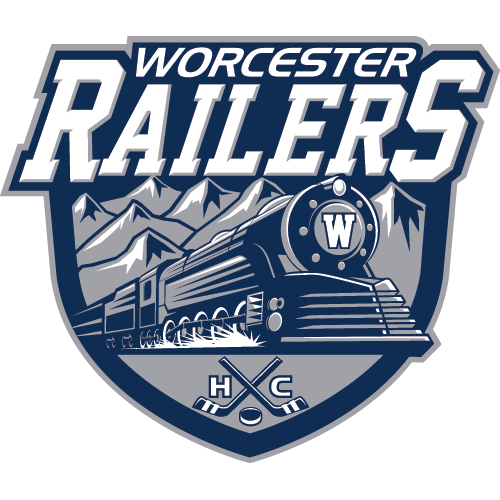 WOR
Worcester Railers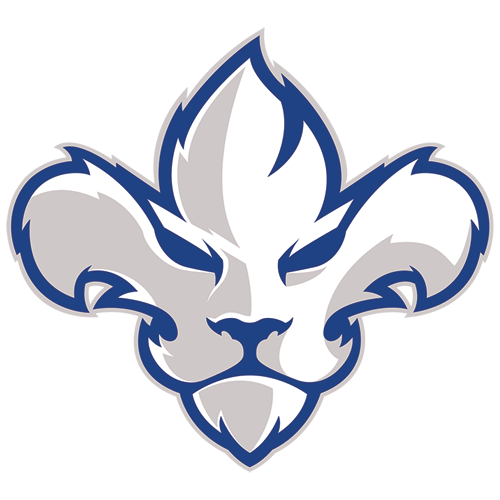 TR
Trois-Rivières Lions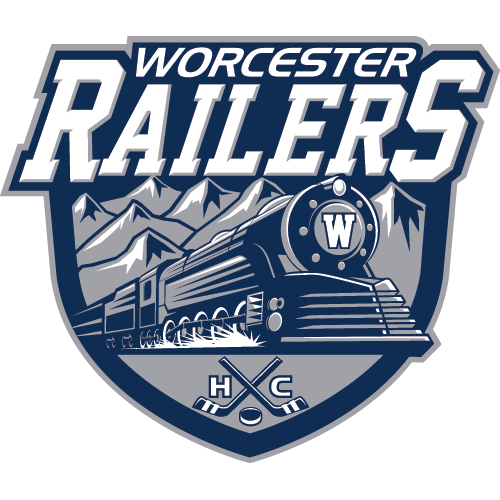 WOR
Worcester Railers
Physical Bout Ends in 5-2 Railers Loss
Railers Drop 4-1 Decision to Norfolk Admirals
Worcester Falls 4-1 in School Day Game to Mavericks
Sign up for our email newsletter to be the first to know about news and upcoming games!