Railers drop Game 3 to Thunder 3-1 in front of 4,216 at DCU Center
Adirondack Thunder (1st seed) at Worcester Railers HC (4th seed)
April 15, 2018
DCU Center
Game 3 of the Best of Seven North Division Semifinals
Thunder lead series 2-1
Railers drop Game 3 to Thunder 3-1 in front of 4,216 at DCU Center
Series shifts to Glens Falls on Wednesday and Saturday for games 4 and 5
Worcester, MA – The Worcester Railers HC (1-2) dropped Game 3 to fall behind 1-2 in the best of seven North Division Semifinals after a 3-1 loss to the visiting Adirondack Thunder (2-1) in front of 4,216 fans at the DCU Center on Sunday evening. The series now shifts to Glens Falls, NY for games 4 and 5 beginning on Wednesday at 7pm.
Jeff Kubiak scored for the Railers while Eamon McAdam made 33 saves in his first professional playoff game but Brian Ward had a goal and assist for the Thunder as the Railers continue to have a tough time scoring on netminder MacKenzie Blackwood.
The Thunder outshot the Railers 18-11 in the first period and scored the only goal as Brian Ward (2nd) banged home a loose rebound after a goal mouth scramble at 10:51 past Eamon McAdam to give Adirondack a 1-0 lead.
Adirondack went ahead 2-0 as Mike Szmatula (1st) sent a quick shot from 20 feet past the blocker of Mackenzie Blackwood after a Railers turnover in their own zone at 2:48 of the second period.  Worcester got on the board about four minutes later as Jeff Kubiak (1st) struck on the rush with a high shot assisted by TJ Syner and Connor Doherty at 6:23. Eamon McAdam made several nice saves to keep the Railers close headed into the second intermission as the Thunder held a 28-20 shot advantage.
The Railers brought the pressure late in the third period and had several chances to tie the score, especially in the final two minutes with the goaltender pulled but had a tough time against goaltender MacKenzie Blackwood. Ryan Schmelzer (1st) sealed the deal for Adirondack with an empty net tally with 13 seconds left to give the Thunder a 3-1 win and a 2-1 series lead.
Notes: Three Stars: 3rd star: MacKenzie Blackwood (28 saves, Win) 2nd star: Jeff Kubiak (goal) 1st star: Brian Ward (Goal, assist) …Final shots were 36-29 in favor of Adirondack…Mackenzie Blackwood (2-1-0-0) made 28 saves on 29 shots for Adirondack… Olivier Mantha was the backup for the Thunder…. Eamon McAdam (0-1-0-0) made 33 saves on 35 shots in net for Worcester in his first professional playoff start …Mitch Gillam was the backup goaltender for the Railers…. Worcester went 0-for-3 on the power play while Adirondack went 1-for-2…Chris Langkow (inj), Frankie DiChiara, and Mike Cornell (inj) did not dress for Worcester…. Kellen Jones, Patrick Cullity, and Josh Holmstrom are currently on recall with the Bridgeport Sound Tigers…. Kyle McKenzie was back in the lineup for the Railers……Worcester is now 0-13 on the power play in the playoffs and have scored just two goals in nine periods vs. Mackenzie Blackwood….Jeff Kubiak had six shots on goal for the Railers.
What's on tap? – PLAYOFFS!
The Worcester Railers (4thseed) trail the series 1-2 against the Adirondack Thunder (1stseed) in the first round of the Kelly Cup playoffs presented by Energy Monster.  The first round is a best of seven series and will follow a 1-2-2-1-1 format.  Complete schedule below:
GAME 1 Friday, April 13                    7pm                        at Adirondack – Thunder win 3-0
GAME 2 Saturday, April 14               7:05pm                  at Worcester – Railers win 2-0
GAME 3 Sunday, April 15                  5:05pm                  at Worcester – Thunder win 3-1
GAME 4 Wednesday, April 18          7pm                        at Adirondack
GAME 5 Saturday, April 21               7pm                        at Adirondack
GAME 6 Monday, April 23                  7:05pm                at Worcester (Home Game C) – if necessary
GAME 7 Wednesday, April 25          7pm                        at Adirondack – if necessary
The first 1,000 fans at all home playoff games will receive a Railers HC rally towel presented by Energy Monster and a BOGO offer coupon from Chipotle.  Fans can score $5 Bud Lightsin the Bud Light Lounge at all home playoff games.  Family Fun Packswill be available for all home playoff games which include four tickets, four hot dogs, and four sodas for just $80. Individual tickets start at just $15. Call 508-365-1750 or visit www.RailersHC.com.
Tickets are on sale now through the DCU Center Box Office, online via ticketmaster.com, or by calling 508-365-1750. Worcester Railers HC members may purchase their season tickets for the playoffs by clicking HERE.
The Worcester Railers were 16 points behind the Wheeling Nailers on January 25 and were in 6thplace in the North Division.  The Railers have posted a 22-8-1-2 record since, which included a 15-3-1-0 record at the DCU Center.  Worcester was 11-2-1 in their last 14 games overall outscoring their opponents 34-20. The Railers went 8-2-2-0 vs. the Adirondack Thunder this season which includes a 5-1-1-0 record at the Cool Insuring Arena.
The Railers Tavern, located behind the DCU Center provides hockey fans with a great pregame and postgame atmosphere all season long. Watch all road games broadcast live at Railers Tavern or watch on ECHLTV.com for a small fee. Listen to all Worcester Railers playoff games live on 98.9 Nash ICON with coverage beginning 30 minutes before puck drop with Eric Lindquist and Tom Matthews. Full season memberships for the 2018-19 season, mini plans, and group tickets are on sale now by calling the Railers front office at 508-365-1750 or by visiting www.RailersHC.com.
#PlayoffsAreHere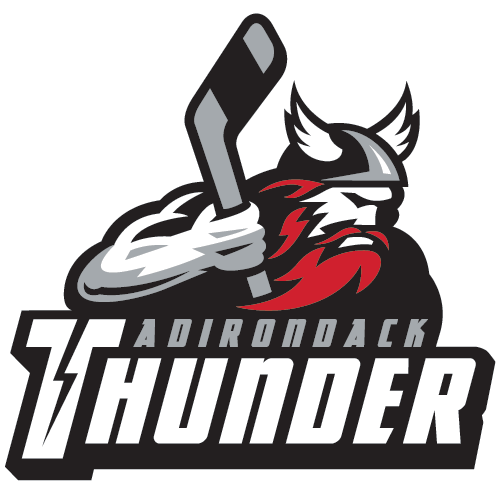 ADK
Adirondack Thunder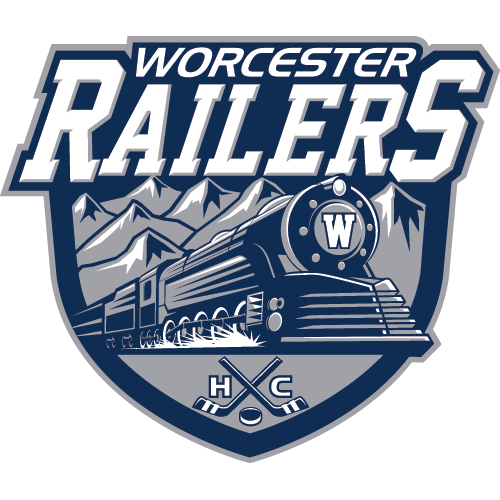 WOR
Worcester Railers
Teddy Bear Toss & Mental Health Awareness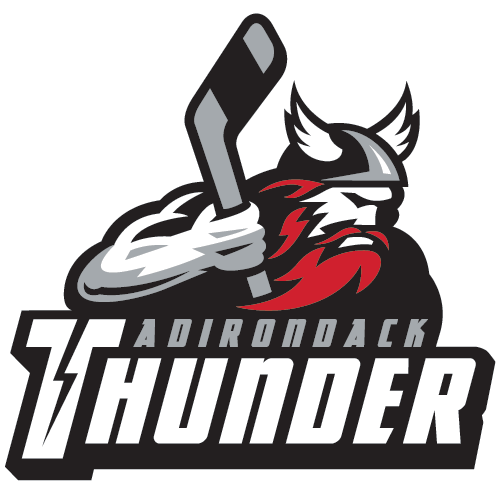 ADK
Adirondack Thunder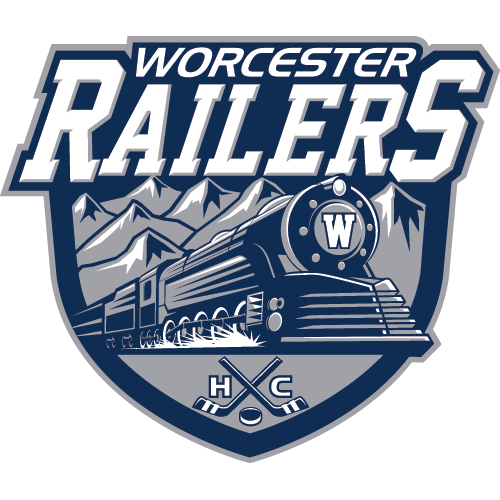 WOR
Worcester Railers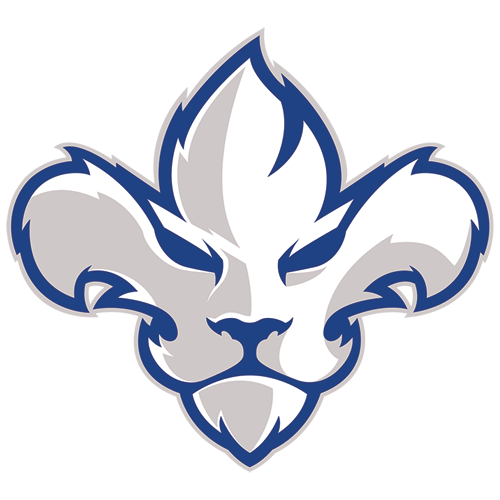 TR
Trois-Rivières Lions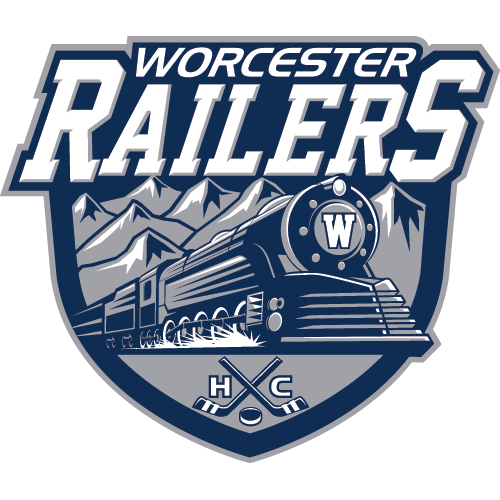 WOR
Worcester Railers
Physical Bout Ends in 5-2 Railers Loss
Railers Drop 4-1 Decision to Norfolk Admirals
Worcester Falls 4-1 in School Day Game to Mavericks
Sign up for our email newsletter to be the first to know about news and upcoming games!