Railers open eleven game homestand with 5-3 loss to Icemen
Jacksonville Icemen at Worcester Railers HC
January 19, 2018
DCU Center
Meeting 1 of 1 vs. Jacksonville this season
Worcester went 0-1-0-0 vs. the Icemen this season
Railers open eleven game homestand with 5-3 loss to Icemen
Worcester to host Wheeling on Saturday and Sunday at DCU Center
Worcester, MA – The Worcester Railers HC (15-17-3-2, 35pts) opened a season long eleven game homestand with a 5-3 loss to the visiting Jacksonville Icemen (11-22-3-2, 27pts) in front of 3,655 fans at the DCU Center on Friday evening.  The Railers 3-in-3 weekend on home ice continues on a BIG GAME SATURDAY vs. the Wheeling Nailers on Boy and Girl Scout Night at 7:05pm.
Woody Hudson (1-1-2) and Barry Almeida (1-1-2) each had multi-point games for the Railers and Matt Lane also scored for Worcester in the home loss.  Mitch Gillam made 22 saves on 27 shots in the first two periods before Alex Sakellaropoulos made eight saves in the third period in relief.  Kyle Shapiro and Tyler Eberle each had a goal and assist for the Icemen while Austin Lotz made 22 saves in net for the win as Jacksonville won just their 5th road game of the season in 20 tries.
Jacksonville grabbed a 2-1 first period lead as the two teams combined for a pair of power play goals.  Josh Erickson (5th) gave the Icemen a 1-0 lead at 5:06 after the Railers were unable to convert a 4-on-2 rush the other way. Worcester would tie the score at 13:47 on the power play as Woody Hudson (13th) deflected a Matty Gaudreau shot past goaltender Austin Lotz.  Jacksonville would go back ahead at 15:30 with a power play goal of their own as Everett Clark (7th) snapped a quick shot past Mitch Gillam.  Shots were 11-6 in favor of the Icemen through 20 minutes of play.
The Railers tied the score at 2-2 as Barry Almeida (11th) took a beautiful feed from Woody Hudson at 59 seconds of the second period and jammed the puck home.  Jacksonville went ahead 3-2 as Tanner Eberle (12th) scored on a breakaway at 3:50. Matt Lane (4th) crashed the net and put in a rebound after Barry Almeida's shot was stopped at 5:35 and the score was tied at 3-3.  The Icemen would score back-to-back goals to end the period as Elgin Pearce (13th) at 10:04 and Kyle Shapiro (1st) 18:38 gave Jacksonville a 5-3 lead headed into the second intermission.  Shots were 27-16 Jacksonville through 40 minutes of play.
Neither team found the back of the net in a quick moving and rather uneventful third period as Alex Sakellaropoulos made his Railers debut in net and stopped all eight shots that he saw in relief of Mitch Gillam.  Shots were 9-8 in the third period for Worcester but the Icemen were able to take home the 5-3 road victory.
Notes: Three Stars: 3rd star: Kyle Shapiro (1-1-2) 2nd star: Woody Hudson (1-1-2) 1st star: Tanner Eberle (1-1-2) …Final shots were 35-25 in favor of Jacksonville… Austin Lotz (6-5-2) made 22 saves on 25 shots for Jacksonville…. Mitch Gillam (7-9-0) made 22 saves on 27 shots for Worcester in two periods… Alex Sakellaropoulos was the backup goalie before stopping all eight shots he saw in the third period in relief …. Worcester went 1-for-4 on the power play while Jacksonville went 1-for-2… Josh Monk (inj), Ashton Rome (inj), and Connor Doherty did not dress for Worcester…. Mike Cornell, Jeff Kubiak, Eamon McAdam, and Kellen Jones are all currently on recall with the Bridgeport Sound Tigers…. before the game, Chris Langkow was recalled by the Hartford Wolf Pack…. forward Tommy Kelley made his Railers debut…. Matty Gaudreau returned to the lineup after missing the last 13 games with a lower body injury and added an assist….Barry Almeida now has 12 points (6-6-12) in his last 13 games and led all Railers players with five shots on goal… it was the first game in the last 20 that the Railers played outside the North Division….Brock Beukeboom picked up his 2nd assist of the season….Worcester dressed 13 rookies… Worcester fell to 6-8-1-0 on home ice….Woody Hudson picked up his first assist after starting the year with 13 goals without one.
What's on track?
On Saturday, the Railers host a BIG GAME Saturday with a 7:05pm start vs. the Wheeling Nailers.  Join us for Boy and Girl Scout Night with all scouts in attendance receiving a Railers Scout Patch.
On Sunday, the Railers host the Wheeling Nailers at 3:05pm on a KIDS GIVEAWAY SUNDAY!  The first 1,000 kids 12-and-under will receive a Worcester Bravehearts water bottle!
The Railers Tavern, located behind the DCU Center provides hockey fans with a great pregame and postgame atmosphere all season long. Watch all road games broadcast live at Railers Tavern or watch on ECHLTV.com for a small fee. Listen to all Railers games live on 98.9 Nash ICON with coverage beginning 30 minutes before puck drop with Eric Lindquist and Tom Matthews. Full season memberships, mini plans, and group tickets are on sale now by calling the Railers front office at 508-365-1750 or by visiting www.RailersHC.com.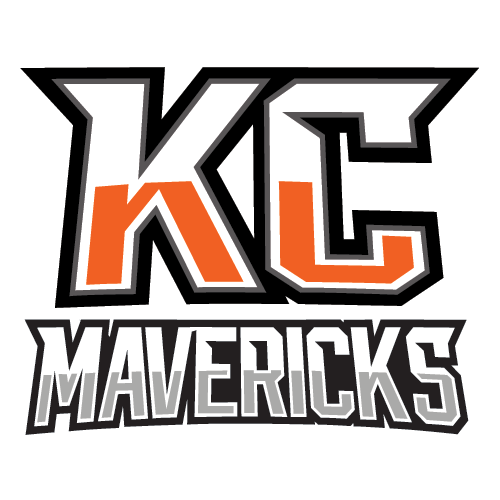 KC
Kansas City Mavericks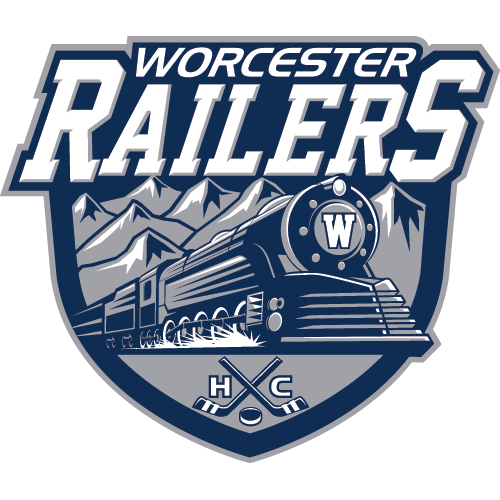 WOR
Worcester Railers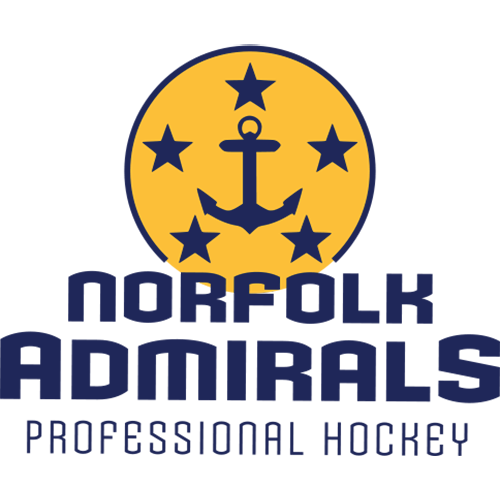 NOR
Norfolk Admirals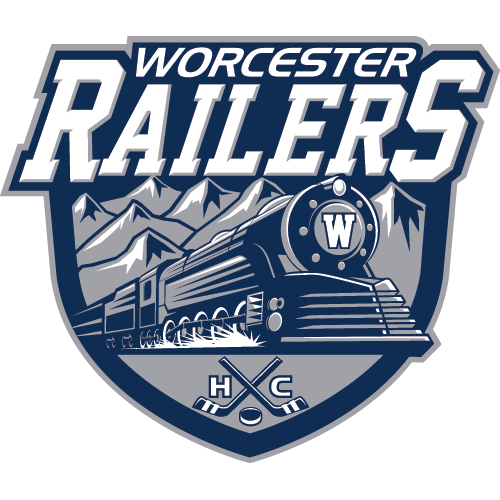 WOR
Worcester Railers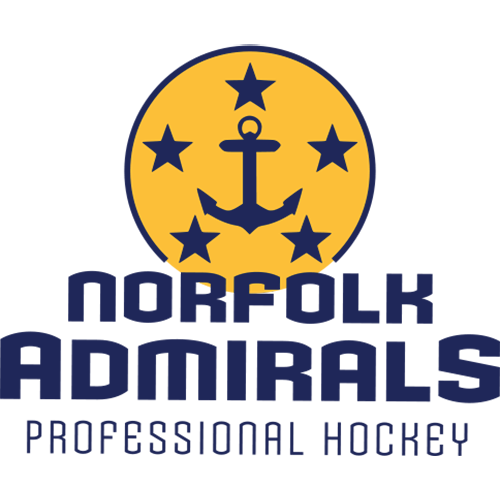 NOR
Norfolk Admirals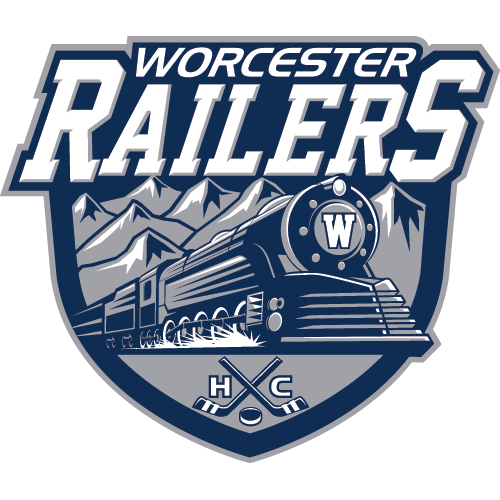 WOR
Worcester Railers
Railers Sweep Thunder With 4-2 Win
Railers Stun Thunder to Win 4-3 in Overtime
Sign up for our email newsletter to be the first to know about news and upcoming games!