Railers HC grab point in 5-4 overtime loss in Utah
Worcester Railers HC at Utah Grizzlies
October 27, 2017
Maverik Center
Meeting 1 of 3 vs. Utah this season
Worcester is 0-0-1-0 vs. the Grizzlies this season
Railers HC grab point in 5-4 overtime loss in Utah
TJ Syner records three assists in seesaw affair to Grizzlies
Valley City, UT – The Worcester Railers HC (2-1-1-0, 5pts) grabbed a point in a 5-4 overtime loss to the Utah Grizzlies (3-4-0-0, 6pts) in front 3,115 fans at the Maverik Center on Friday evening.  The two teams meet again on Saturday, Oct 28 at 9:05pm (EST) in Utah.
TJ Syner (0-3-3), Barry Almeida (0-2-2), and Wade Murphy (1-1-2) all had multipoint games for the Railers while Patrick McNally extended his point streak to four games (3-2-5) with his third goal of the season.  Eamon McAdam made 27 saves in his return to the net for Worcester as the Railers are now 1-1-1-0 on their four-game road trip.
The Railers played well in the first period outshooting the Grizzlies 12-9 but former Worcester Shark Michael Pelech (4th) fired home a centering feed past goaltender Eamon McAdam at 14:04 to give the Grizzlies a 1-0 advantage.  Grizzlies goaltender Kevin Carr made several great stops including a left pad save on Chris Langkow at the 11-minute mark.
Chris Langkow (1st) tied the score at 1-1 at 48 seconds of the second period after he rushed down the right wing and snapped a snap shot from 35 feet over the shoulder of Kevin Carr. Wade Murphy appeared to have given the Railers a 2-1 lead with a nice deflection but the goal was waved off by referee Liam Sewell for an apparent high stick.  With .3 seconds remaining in second frame, Cliff Watson (2nd) fired a shot through a screen and past Eamon McAdam to give the Grizzlies a 2-1 lead into the second intermission.
A wild third period saw five goals scored, three by the Railers.  Ashton Rome (3rd) scored at 28 seconds and Patrick McNally (3rd) ripped one the power play at 2:08 to give Worcester a 3-2 lead.  The Grizzlies tied the score at 4:45 before Wade Murphy (2nd) put the Railers back ahead just 35 seconds later with a breakaway strike.  Ryan Olsen (1st) tied the score again at 15:55 and Eamon McAdam made a sliding stop with six seconds left to force overtime.
With Michael Pelech in the Railers crease, Taylor Richart (4th) scored from 40 feet at 1:08 of the overtime period to give the Grizzlies a 5-4 victory.
Notes: Three Stars: 3rd star Ryan Olsen (1-1-2) 2nd star: Charley Graaskamp (1-0-1) 1st star: Kyle Thomas (0-2-2)…Final shots were 32-26 in favor of Utah… Kevin Carr (2-2-0) made 22 saves on 26 shots for Utah….Eamon McAdam (1-1-0) made 27 saves on 32 shots for Worcester…. Mitch Gillam served as the backup goalie for the Railers….Worcester went 1-for-2 on the power play while Utah went 1-for-3…. The Railers began the season 16-16 on the penalty kill….Frankie DiChiara, Nick Saracino (inj), Josh Monk (inj), and Ryan Lannon did not dress for Worcester… Patrick McNally now has a four game point streak (3-2-5)….Holden, MA native Connor Doherty made his professional debut for the Railers and wore #28…Matt Lane and Chris Langkow each had five shots on goal…..Yanick Turcotte picked up his first pro point with an assist on Wade Murphy's goal.
Coming up…. The Worcester Railers Hockey Club, a proud member of the ECHL, head to Utah on Saturday, Oct 28 for a 9:05pm (EST) battle vs. the Utah Grizzlies.  Listen to the game live on 98.9 Nash ICON with coverage beginning at 8:35pm. Full season memberships, mini plans, and group tickets are on sale now by calling the Railers front office at 508-365-1750 or by visiting www.RailersHC.com.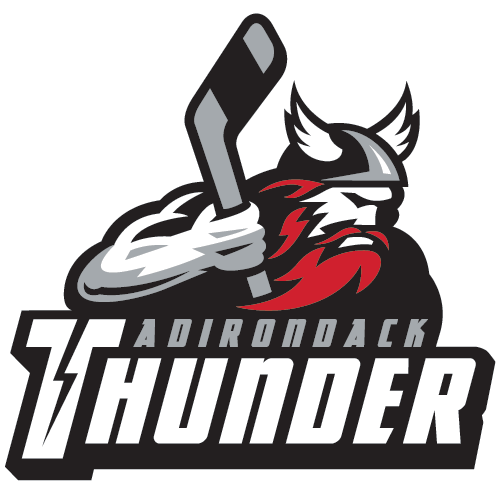 ADK
Adirondack Thunder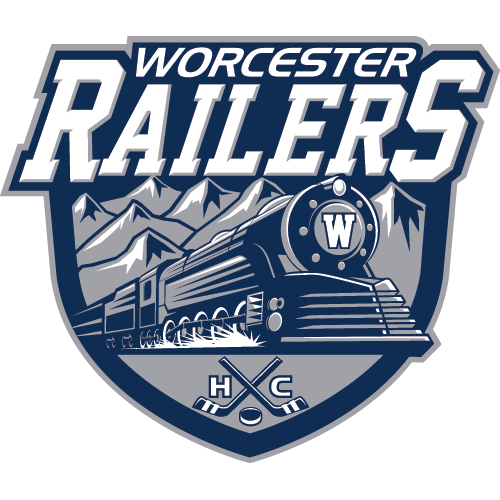 WOR
Worcester Railers
Teddy Bear Toss & Mental Health Awareness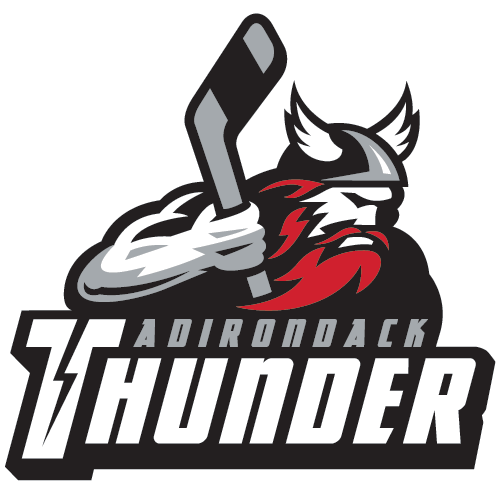 ADK
Adirondack Thunder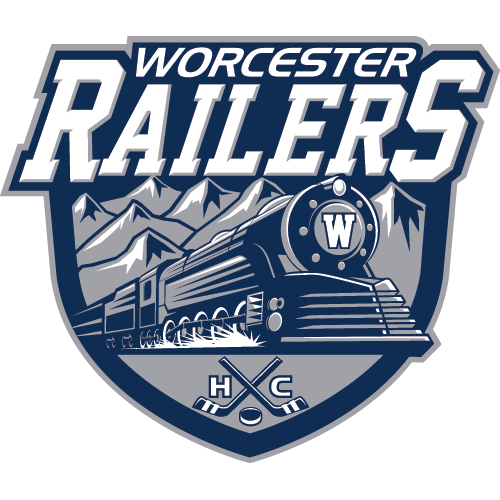 WOR
Worcester Railers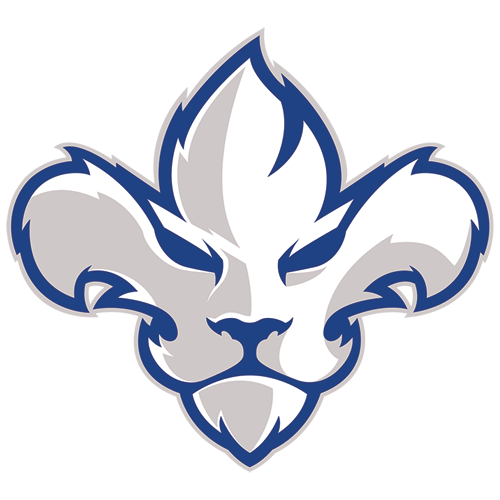 TR
Trois-Rivières Lions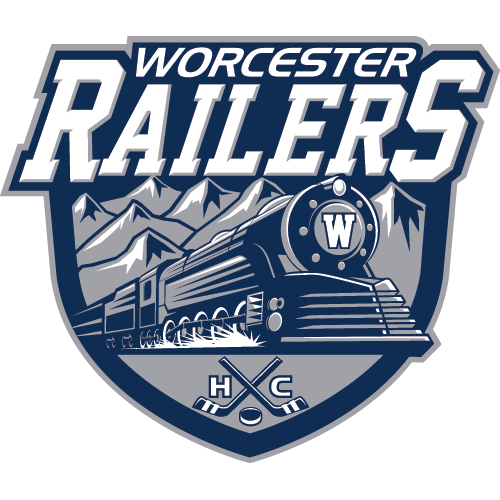 WOR
Worcester Railers
Physical Bout Ends in 5-2 Railers Loss
Railers Drop 4-1 Decision to Norfolk Admirals
Worcester Falls 4-1 in School Day Game to Mavericks
Sign up for our email newsletter to be the first to know about news and upcoming games!