Railers HC end road trip with impressive 4-1 win in Utah
Worcester Railers HC at Utah Grizzlies
October 28, 2017
Maverik Center
Meeting 2 of 3 vs. Utah this season
Worcester is 1-0-1-0 vs. the Grizzlies this season
Railers HC end road trip with impressive 4-1 win in Utah
Ben Masella scored first pro goal for Worcester
Valley City, UT – The Worcester Railers HC (3-1-1-0, 7pts) finished up a four-game road trip with a 2-1-1-0 record after a 4-1 win over the host Utah Grizzlies (3-5-0-0, 6pts) in front 6,829 fans at the Maverik Center on Saturday evening.
Patrick McNally (1-1-2), Kellen Jones (0-2-2), and Chris Langkow (1-1-2) all had multipoint games for the Railers while Mitch Gillam was sharp in net with 27 saves for the win.  Ben Masella scored his first pro goal and Barry Almeida scored his first of the season while Yanick Turcotte picked up his ECHL leading 6th fighting major in the road victory.
The Railers came out flying in the first period and grabbed a 2-0 lead.  Chris Langkow (2nd) ripped a shot from the center slot after a nice feed from Kellen Jones to give Worcester an early lead.  After Travis Howe chased Yannick Turcotte (6th FM) around the ice and took a run at Patrick McNally, Turcotte dropped the mitts and sent Howe down to the ice in a one-sided scrap at 10:32.  Ben Masella (1st) scored his 1st professional goal with a laser from the point after Ashton Rome won an offensive zone faceoff at 16:34.  Shots were 11-7 Worcester through 20 minutes of play.
Worcester outshot Utah 11-9 in a scoreless second period as Mitch Gillam continued his strong play in the Railers cage.  The Railers headed into the second intermission with a 2-0 advantage through 40 minutes of play.
Patrick McNally (4th) extended his point streak to five games to give the Railers a 3-0 lead at 3:24 of the third period.  The Grizzlies got on the board after Zach Saar (1st) scored his first professional goal after a nice rush up and finish past Mitch Gillam at 10:12. Barry Almeida (1st) added an empty netter to seal the victory for the Railers to close out the road trip on a high note.
Notes: Three Stars: 3rd star Patrick McNally (1-1-2) 2nd star: Mitch Gillam (27 saves, Win) 1st star: Chris Langkow (1-1-2)…Final shots were 31-28 in favor of Worcester… Angus Redmond (1-3-0) made 27 saves on 30 shots for Utah….Mitch Gillam (2-1-0) made 27 saves on 28 shots for Worcester…. Alex Vazzano (emergency goalie) served as the backup goalie for the Railers….Worcester went 0-for-3 on the power play while Utah went 0-for-5….Woody Hudson, Nick Saracino (inj), Josh Monk (inj), Eamon McAdam, and Connor Doherty did not dress for Worcester… Patrick McNally now has a five game point streak (4-3-7)….with his five penalty minutes, Yanick Turcotte continues to lead ECHL with 58 penalty minutes and six fighting majors. Mike Cornell, TJ Syner, and Ashton Rome all added an assist for Worcester.
Coming up…. The Worcester Railers Hockey Club, a proud member of the ECHL, return home on Halloween Night for a 7:05pm faceoff vs. the Toledo Walleye. Doors will open at 6pm at the DCU Center as fans of all ages are encouraged to wear costumes to celebrate Halloween presented by Mezcal.  Everyone in costume may join an on-ice costume parade during the first intermission with prizes for the best costumes. In addition, the first 1,000 fans will receive a Worcester Railers HC magnet schedule presented by Davis Advertising and BayState Savings Bank. The Railers Tavern, located behind the DCU Center is now open and will provide hockey fans with a great pregame and postgame atmosphere all season long. Listen to the game live on 98.9 Nash ICON with coverage beginning at 8:35pm. Full season memberships, mini plans, and group tickets are on sale now by calling the Railers front office at 508-365-1750 or by visiting www.RailersHC.com.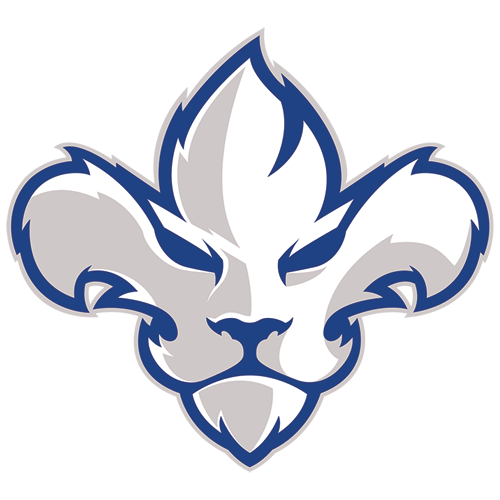 TR
Trois-Rivières Lions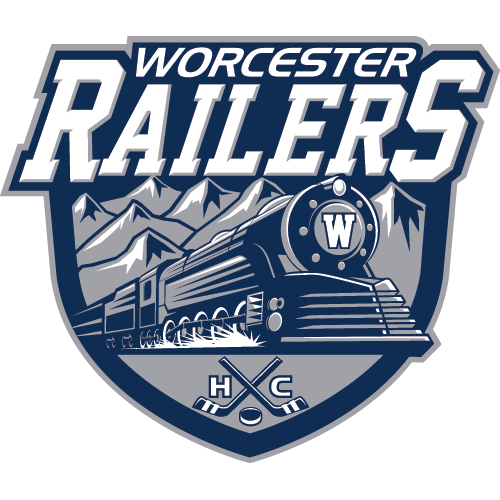 WOR
Worcester Railers
Home for the Holidays - Game 2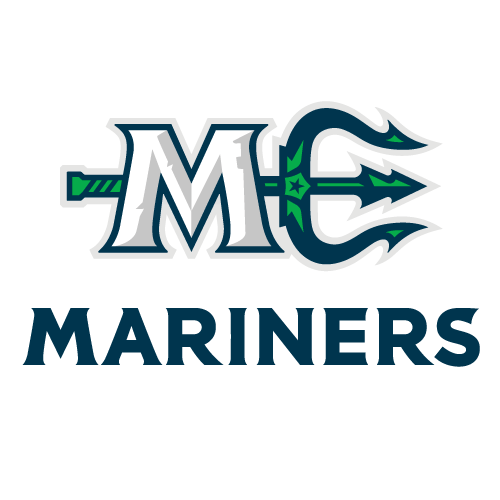 MNE
Maine Mariners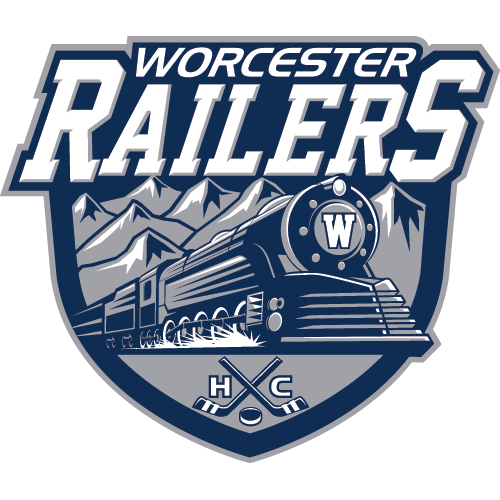 WOR
Worcester Railers
Home for the Holidays & Pre-Game Skate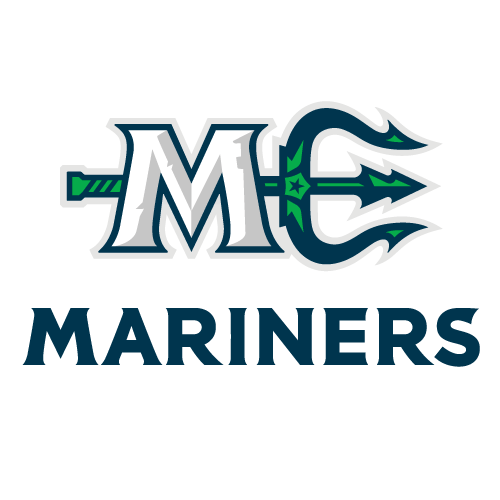 MNE
Maine Mariners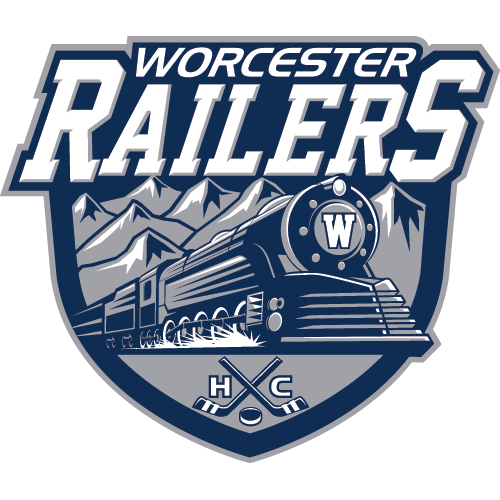 WOR
Worcester Railers
Thunder Take Teddy Tussle 3-2 Over Railers
Railers Win Thriller 4-2 Over Adirondack
Physical Bout Ends in 5-2 Railers Loss
Sign up for our email newsletter to be the first to know about news and upcoming games!