Josh Monk scores first Railers goal in 4-3 loss to Manchester
Manchester Monarchs at Worcester Railers
October 6, 2017
Fidelity Bank Worcester Ice Center
Meeting 1 of 2 vs. Manchester in pre-season
Worcester 0-1-0-0 in pre-season play
Josh Monk scores first Railers goal in 4-3 loss to Manchester
Ryan Lannon added two assists in first ever pre-season game for the Railers
Worcester, MA – The Worcester Railers HC (0-1-0-0, 0pts) gave up three third period goals and fell to the Manchester Monarchs (1-0-0-0, 2pts) by the score of 4-3 in front 606 fans at the Fidelity Bank Worcester Ice Center on Friday evening in the first game of exhibition play.
Worcester outshot Manchester 29-23, and Josh Monk scored the first ever pre-season goal for the Railers, but Worcester allowed three third period goals in the loss. TJ Syner and Kellen Jones also scored for Worcester and Ryan Lannon added two assists in the loss. Manchester broke a 3-3 tie with less than five minutes left in the third for the victory.
Manchester grabbed a 1-0 lead at just 1:59 into the opening period after Tommy Kelley (1) found the top left of the net past goaltender Joe Fallon. Just after the Railers first powerplay expired, defenseman Josh Monk (1) sent a shot through a screen to tie the score at 1-1 at 15:02 assisted by Kyle McKenzie and Matt Lane. Both teams ended the first period with nine shots on net tied at 1.
The Railers dominated the second period with two goals to break out to a 3-1 lead. Kellen Jones (1) ripped a shot off the post and into the net with a two man advantage to give the Railers their first lead of the game at 3:56. TJ Syner (1) made it 3-1 with a hard slap shot past goaltender Charles Williams at 15:46 with Ryan Lannon picking up his second assist of the game. Goaltender Joe Fallon came up with two big back to back saves mid-way through the period to keep the Railers ahead by two goals. Worcester outshot Manchester 8-4 in the second period and headed into intermission by a pair of goals.
Manchester came out strong in the third with two goals to tie it up at 3-3. Cory Ward (1) scored first coming down the left wing side with a goal from 30 feet off the crossbar past goaltender Joe Fallon. Zac Lynch (1) tied it up 3-3 with a tip-in past Fallon at 4:28. Manchester scored the game winner at 15:49 when Kopitar Gasper (1) struck a slap shot from 15 feet out as the Monarchs powerplay expired. Worcester pulled goaltender Joe Fallon with 64 seconds left on the powerplay for a 6 on 4 advantage over Manchester. Worcester, however, could not convert any of their remaining shots on net, with a hard rip from Chris Langkow bouncing off of Manchester's post. Manchester secured the remaining seconds of the period sending the puck across center ice for the 4-3 victory.
Notes: Three Stars: 3rd star Ryan Lannon (0-2-0) 2nd star: Gasper Kopitar (1-0-0) 1st star: Josh Monk (1-0-1)….Final shots were 29-23 in favor of Worcester… Charles Williams (1-0-0) made 26 saves on 29 shots for Manchester….Joe Fallon (0-1-0) made 19 saves on 23 shots for Worcester…. Mitch Gillam served as the backup goalie for the Railers….Worcester went 1-for-5 on the power play while Manchester went 0-for-3.
Coming up….On Saturday, the Worcester Railers will play Manchester in Exeter for the final pre-season game before the home opener on October 14th at the DCU Center.
The Worcester Railers Hockey Club, a proud member of the ECHL, will play their inaugural game at the DCU Center on Oct. 14, 2017 vs. the Manchester Monarchs. Full season memberships, mini plans, and group tickets are on sale now by calling the Railers front office at 508-365-1750 or by visiting www.RailersHC.com.
Preseason Game & Fundraiser for 'Seppe'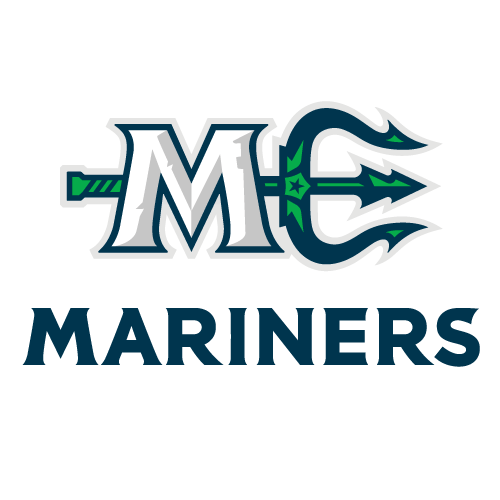 MNE
Maine Mariners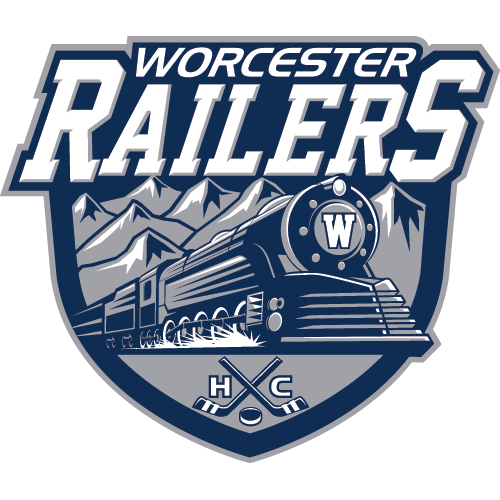 WOR
Worcester Railers
Professional Hockey Returns to Worcester!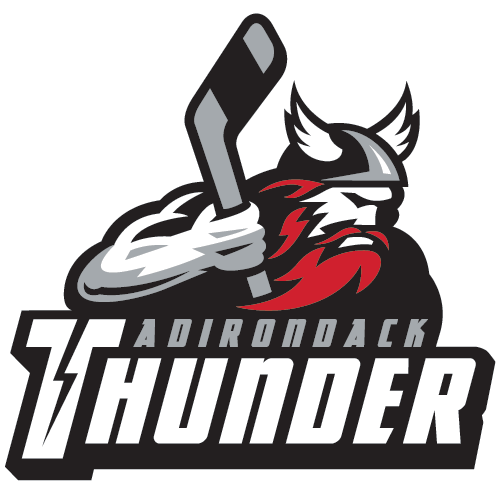 ADK
Adirondack Thunder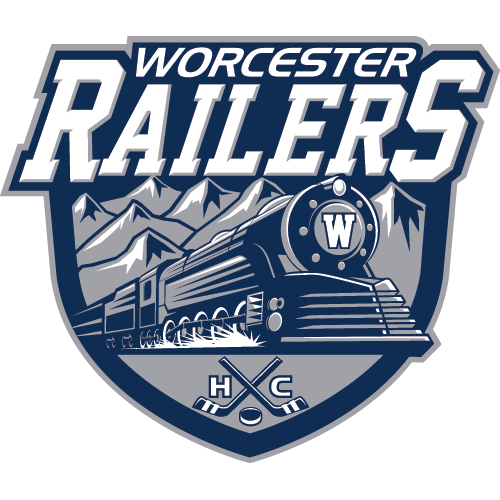 WOR
Worcester Railers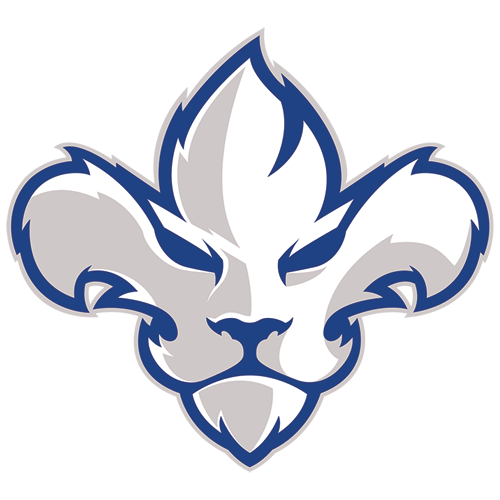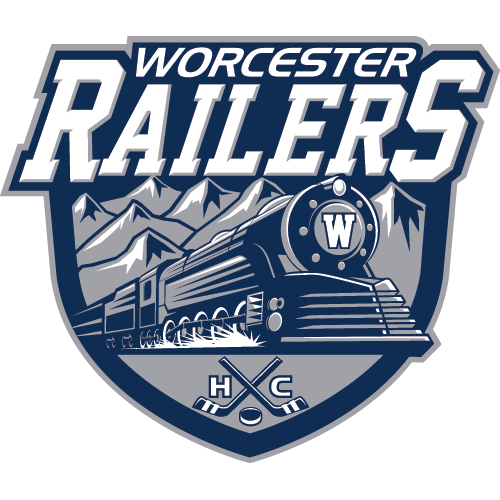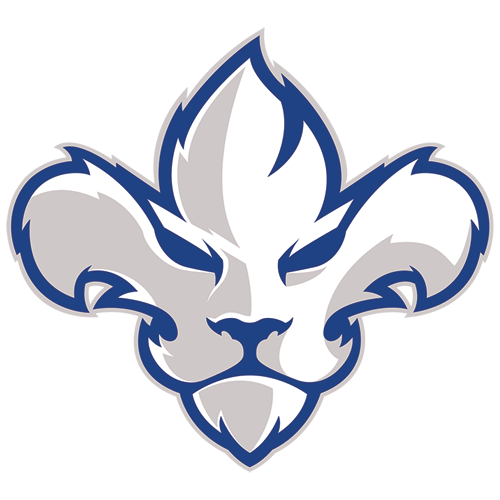 TR
Trois-Rivières Lions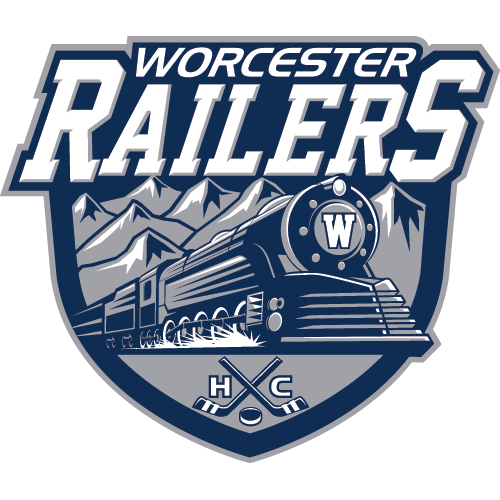 WOR
Worcester Railers
WORCESTER RAILERS HC SIGN DEFENSEMAN JAKE SCHULTZ FOR 2023-24 SEASON
WORCESTER RAILERS HC SIGN FORWARD JACK QUINLIVAN FOR 2023-24 SEASON
WORCESTER RAILERS HC SIGN FORWARD CHRIS ORDOOBADI FOR 2023-24 SEASON
Sign up for our email newsletter to be the first to know about news and upcoming games!