Worcester Railers' Woody Hudson has dreams on and off the ice
Worcester Railers' Woody Hudson has dreams on and off the ice
By Tom Matthews
A comic book—according to the English Oxford Dictionary is "a magazine that presents a serialized story in the form of a comic strip, typically featuring the adventures of a superhero." But for Worcester Railers forward Woody Hudson, they're a source of inspiration. For Woody, comics portray life in its simplest form: the pursuit of something spectacular in the face of adversity.
"That's essentially what every comic is about," said Woody.
Woody's journey to become a professional ice hockey player has much in common with the standard comic template.
One, the pursuit of something spectacular: to become a professional ice hockey player. Two, adversity.
Woody's full name is Woodruff Hudson Jr. He was born to Woodruff and Wanda in Greece, New York on October 8th, 1992. And while the Hudson family is an athletic one, his mother played volleyball and ran track, his father played football and basketball, neither of them played hockey. And when their son wanted to lace up the skates and hit the ice, it was a little bit of a shock.
Growing up, Woody often spent his time rollerblading around his neighborhood. At age seven he asked his parents for a pair of ice skates one Christmas, and well, they, or Santa, came through.  Woody awoke to a pair of ice skates under the tree and later his parents took him to a local rink. Woody recalls zipping around on the ice when a coach approached him.
"I went inside to get some hot cocoa with my mom and a travel coach was there and told me I should throw on some pads. I've played hockey ever since."
Having rollerbladed so much, skating came naturally to Woody. The game of hockey, on the other hand, was a different story.
"It was incredibly difficult, my family not being from the sport. But once I got a year under my belt I absolutely fell in love with it."
Woody Sr., however, was hoping Woody Jr. would pursue football, and took a little longer to come around to the sport of hockey.
"I was always good at football and he thought I was going to play football," recalled Woody. "He was my basketball coach…and I was good at basketball, but I mean once they started seeing games, once the sport evolved from Double A hockey to Triple A hockey, and they started seeing the way the game was played, the speed, they both fell in love with it too."
Woody did play defensive end in high school at Milton Academy and received numerous Divison 1 offers, but football didn't get Woody fired up the way hockey did, and he turned all the offers down.
"I didn't have the get up and go that I have with hockey so I parted away from it."
We'll never know what would have happened had Woody chosen to pursue football, what we do know, is that the decision to pursue hockey paid off, literally.
After graduating from Milton Academy, Woody went on to play two years of junior hockey in the USHL for the Indiana Ice before joining the St. Lawrence University Saints, a Division 1 program in the Eastern College Athletic Conference.
Woody describes his career at St. Lawrence as starting off hot, and ending the opposite.
"I had a really good freshman and sophomore year, and the coaching wanted to go a different way my junior and senior year, so I didn't really see the ice that much after that. We got a new coach my senior year, and it was the same sort of deal. It definitely tapered off the last two years, but I kept working to make my game better…I was making sure that if I got the chance to play at the next level, I was ready to do it."
The chance to play at the next level came when the Indy Fuel (ECHL) offered Woody a professional contract. Woody accepted and played in 11 games for the Fuel last season.
The 25-year-old is now in Worcester playing a vital role as a rookie on an expansion team in their inaugural season. 
The role of a rookie is one Woody embraces.
"I'm one of the rookies, there's a lot of us," he said. "We're holding each other accountable, we're working hard. No one's sandbagging it out there. We're doing good things. And I think especially this second half of the season we're going to be making some moves in our division."
When asked what his ultimate goal with the sport of hockey is, he replied, "Get as far in the game as possible for as long as I can…I'm working to play in the NHL. Aim for the stars, land on a few clouds."
Woody understands there is a process in the development of one's play, and while some might be able to compete at the highest level immediately, others must work a lot harder to get there.
"Trust the process," he said. "And let myself develop while I'm trusting it. I'm not going to rush anything. If I'm playing hockey good enough to get to the next level, I'll know when I'm up there. Until then I've got some stuff to work on."
The process, for Woody, seems to be working.
The rookie forward has an impressive fourteen goals and one assist for a total of fifteen points in thirty-four games for the Railers and was recently invited to the ECHL All-Star Classic. The invitation was a push forward for Woody.
"It inspired me to work harder," he said. "And continue to develop. For me, it's not a ceiling. I want it to be the floor. So, getting to the All-Star game just told me I need to work harder."
For now, while Woody continues to work on his game on the ice, he's also working on a comic book he began his junior year of college.
"It's still in the St. Lawrence library archives," he said. "It's called the 'Apex Chronicles' and it's set in a post-apocalyptic world.
"Essentially, what happens is there is this main character who wakes up in this prison cell every morning and all that is in there is a clock. He wakes up every morning at the same time, and re-discovers the prison every day and that's until another personality takes over and that's because he was a test subject which caused the nuclear holocaust. There was a large explosion because of the levels of the nuclear radiation in the plant. They were trying to find ways to augment people's abilities. And they experimented on this gang of incredibly dangerous criminals in the basement, and they all had levels of power, and the most powerful one is so powerful that his mind is split in half, so he doesn't even know he's this powerful. He doesn't know there's danger…that people are hunting him, that he's one of the last survivors, one of the most powerful survivors.
"It was one of my first undertakings in creating a graphic novel. I wish I was a better drawer. But I'm working on it. I'll have something at some point."
Adversity will always be there, Woody noted.
"And I guess what I got out of comic books is—taking it head on and reacting positively, that's all you can really do."
So, if you're ever wondering where Woody Hudson is after practice or a game, it's a safe bet he's locked in his room, rifling through a wirebound notebook, scribbling down the latest adventure for his comic book because comic books are nothing more than a visual manifestation of the universal desire of mankind: to pursue something spectacular in the face of adversity.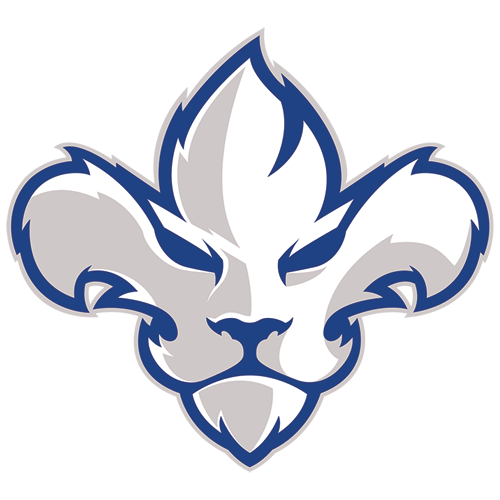 TR
Trois-Rivières Lions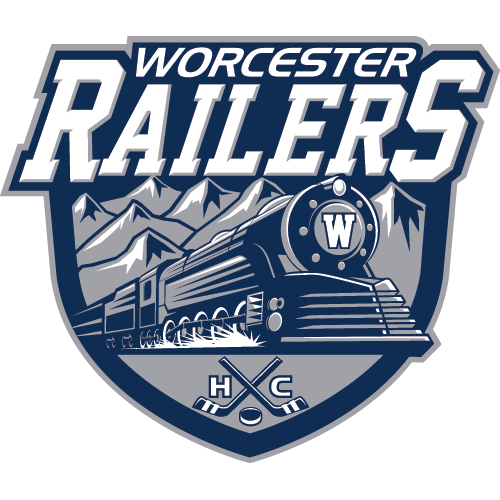 WOR
Worcester Railers
Home for the Holidays - Game 2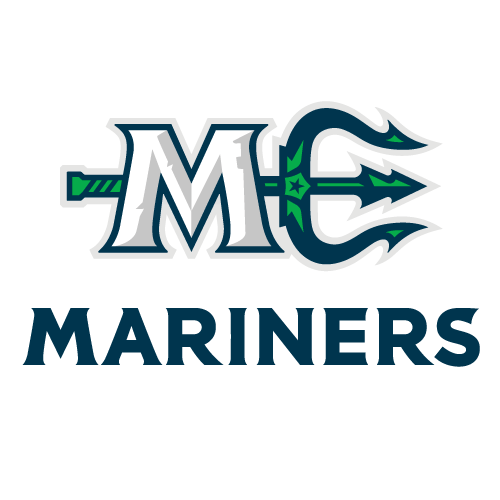 MNE
Maine Mariners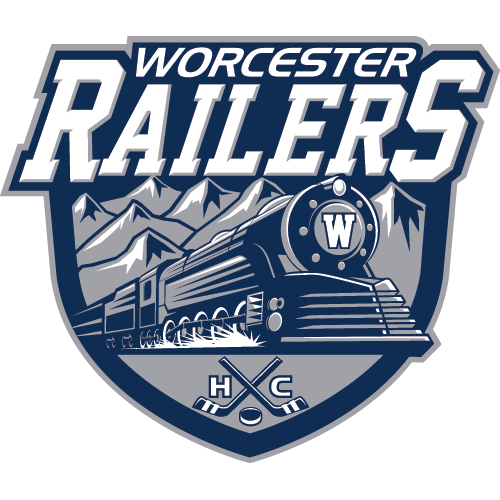 WOR
Worcester Railers
Home for the Holidays & Pre-Game Skate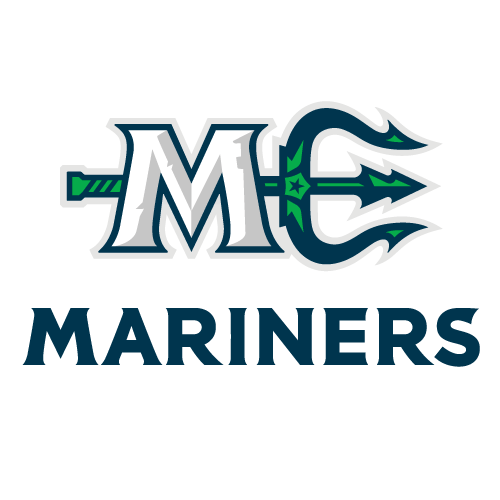 MNE
Maine Mariners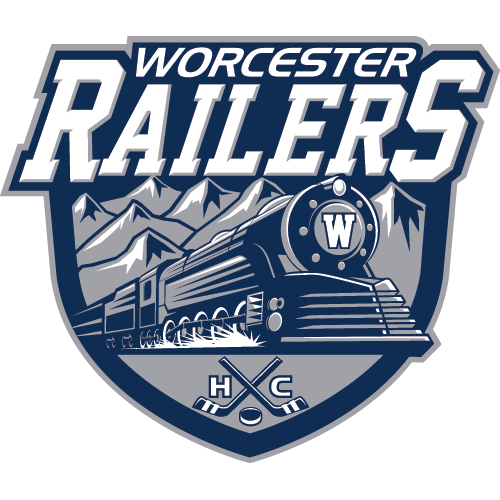 WOR
Worcester Railers
Thunder Take Teddy Tussle 3-2 Over Railers
Railers Win Thriller 4-2 Over Adirondack
Physical Bout Ends in 5-2 Railers Loss
Sign up for our email newsletter to be the first to know about news and upcoming games!