Railers Fall to Stingrays to Open Three-in-Three, 3-2
By Bill BallouWORCESTER – The Railers suffered a disheartening 3-2 loss to the South Carolina Stingrays Friday night at the DCU Center.The defeat snapped Worcester's three-game winning streak and continued its frustrations playing South Carolina. The Stingrays, who are here again Saturday night and Sunday afternoon, are 5-1-1 versus the Railers all time including 4-1-0 in five games here.The victory snapped South Carolina's four-game losing streak.The unfortunate lasting memory of the game was Jonny Evans' goal for the Stingrays with something like 2-tenths of a second to go in the second period.It gave the visitors a 3-1 lead and was just the insurance they needed.The play was a strange one in that the Railers had an odd-man rush in the closing seconds with a chance to make it 2-2. The puck made its way out of the Stingrays zone and towards Evans, who worked his way down the ice alone.With the clock ticking rapidly, Evans approached Henrik Tikkanen down the left side. He made a move to intercept the Stingrays forward, then retreated towards the net. Evans flipped it home — clearly before the green light went on — but so late that the red light did not have a chance."Yes," Tikkanen answered when asked if he thought about challenging Evans on the play, "but then I saw that the puck was slowing down and I didn't know that he had that much time, and he was able to put it around me."Did Tikkanen think things would have turned out differently had he tried to smother the play right away?"It's tough to say," he answered. "He might have scored if I'd gone out there but there's no way to know."That goal hurt, but did not cost Worcester the game. Tikkanen played well, making 33 saves. So did South Carolina's Clay Stevenson, who had 24 saves and stopped a lot of great Railers chances including four clean breakaways, two by Bobby Butler.This was "one of those" nights for Butler. He made good plays on both breakaways. Stevenson stopped one in the first period with a late skate save at the left post, then got a glove on Butler's hard wrist shot in the second.Then late in the third period Butler was given an unsportsmanlike conduct penalty and 10-minute misconduct for disputing a decision by referee Nolan Bloyer.At 13:36, with the score 3-1, Newkirk got into a tussle with Carter Turnbull to the left of the Stingrays net. Newkirk tends to be a little combative and this was nothing new, nor was there any harm done. As Newkirk headed back up ice, South Carolina's Anthony Del Gaizo nailed him with a hard right hand to the left ear.Bloyer gave the Stingray a double minor for roughing. Butler, speaking for his team and coaching staff, thought the sanction was not enough. He wound up losing the debate and getting his own  jail sentence.Rather than having a man advantage for four minutes, the Railers had one for two and lost Butler for the game's key closing minutes."That should have been five minutes," coach Jordan Smotherman said. "That was very Todd Bertuzzi-esque. A guy takes his gloves off and throws a bare-knuckle punch at somebody who's not looking. I think Bobby was right with his argument. That's not the right call."I don't think it's the right call to give (Butler) a 2 and a 10. That's the referee's discretion in that situation, and I don't think that either of the right calls were made."Newkirk got a bit of revenge with a comeback goal at 15:45 but South Carolina protected its lead very well, a lead that was a sniffle away from not being not quite big enough.Collin Adam's goal early in the second period gave Worcester a 1-0 lead but South Carolina scored the next three. Evans' goal was preceded by goals from Kevin O'Neil and Turnbull, Turnbull's at 18:47.MAKING TRACKS – Late in the second period fans were warned to stop throwing things on the ice — pieces of candy, it was suggested — or the Railers would be penalized and the offenders ejected. Ejections, yes, but what if the miscreants were Stingrays fans? … Ryan MacKinnon's appearance in Reading last weekend was a strictly on a cameo basis, which is too bad for the Railers. Worcester is 9-0-0 when he plays. MacKinnon did tie a city pro record in that game by wearing Number 44, his fourth different one as a Railer. Derek Joslin had four different numbers for the Sharks, Brent Johnson four numbers as an IceCat. … Yes, Evans' goal was a record for latest ever scored in a period at the DCU Center.
Teddy Bear Toss & Mental Health Awareness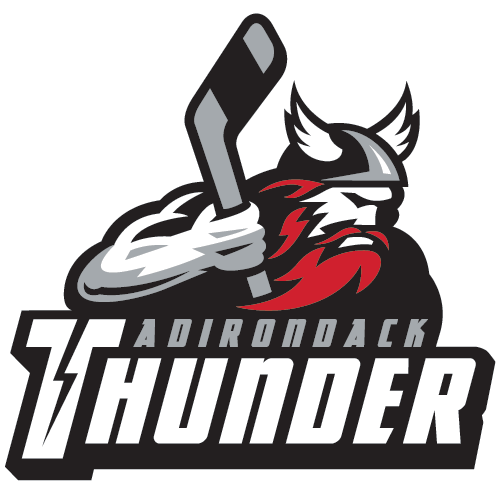 ADK
Adirondack Thunder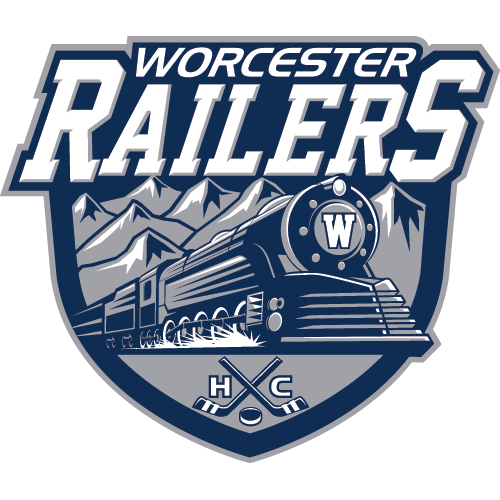 WOR
Worcester Railers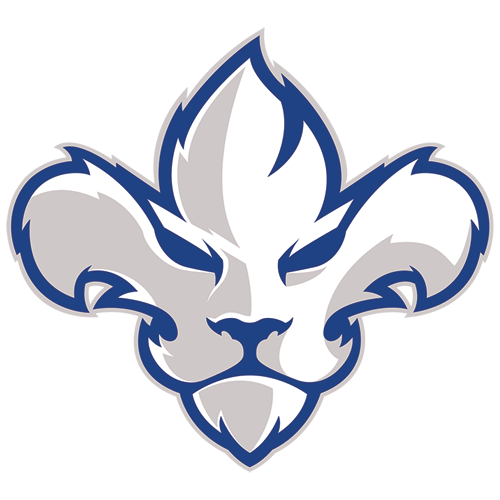 TR
Trois-Rivières Lions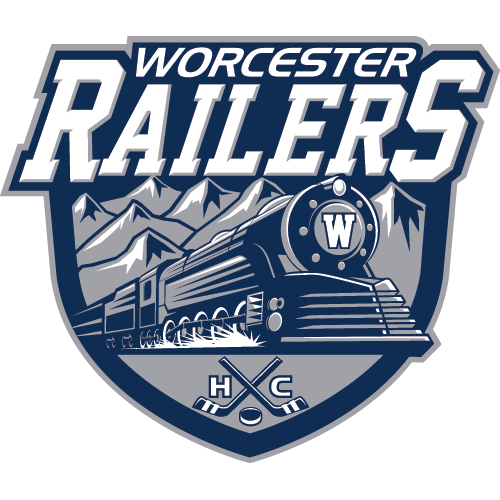 WOR
Worcester Railers
Home for the Holidays - Game 2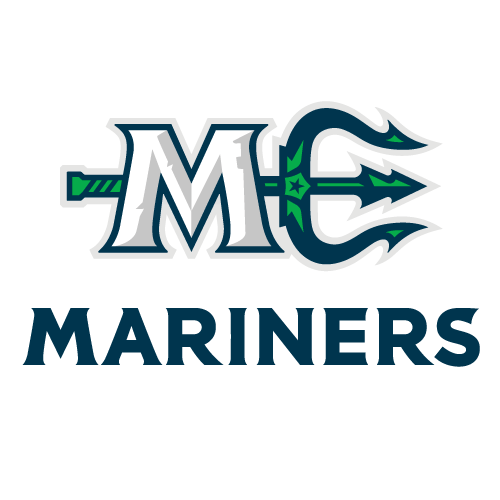 MNE
Maine Mariners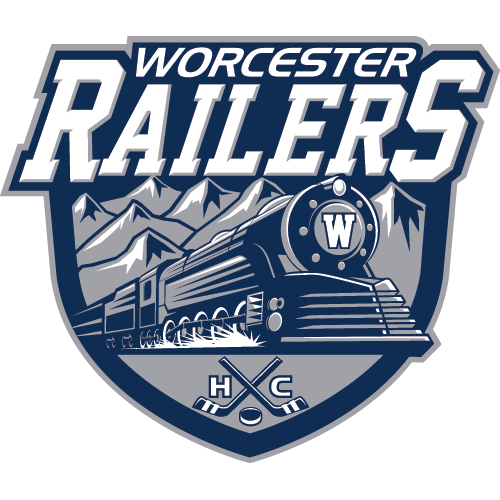 WOR
Worcester Railers
Railers Win Thriller 4-2 Over Adirondack
Physical Bout Ends in 5-2 Railers Loss
Railers Drop 4-1 Decision to Norfolk Admirals
Sign up for our email newsletter to be the first to know about news and upcoming games!