Playoff Primer – March 14, 2022
Playoff Primer – March 14, 2022 
Worcester Railers hold fourth and final playoff Spot with 19 games remaining
WORCESTER, Mass. – The Worcester Railers Hockey Club (@RailersHC ), proud ECHL (@ECHL) affiliate of the New York Islanders (@NYIslanders), currently have 19 games remaining in the 2021-22 regular season schedule and hold the fourth and final playoff spot. Worcester heads on the road for a Wednesday matchup vs. Trois-Rivières which kicks off a stretch of nine games in 12 days with a home three-in-three weekend vs. South Carolina Friday and Newfoundland Saturday and Sunday at the DCU Center this weekend.
NORTH DIVISION STANDINGS 
Reading Royals (19 GR, 32-12-6-2, 0.692)
Newfoundland Growlers (16 GR, 32-16-3-0, 0.657)
Trois-Rivières Lions (19 GR, 24-22-3-1, 0.520)
Worcester Railers (19 GR, 24-22-4-2, 0.519)
Maine Mariners (18 GR, 24-24-4-2, 0.500)
Adirondack Thunder (17 GR, 23-29-2-0, 0.444)
LAST WEEK'S GAMES (2-0-0-0) 
Wednesday, Mar. 9       Worcester (6) at Maine (3)                       Box Score         HighlightsFriday, Mar. 11               Worcester (5) vs. Adirondack (4)            Box Score         Highlights
THIS WEEK'S GAMES 
Wednesday, Mar. 16     at Trois-Rivières            7:00pmFriday, Mar. 18             vs. South Carolina         7:05pmSaturday, Mar. 19         vs. Newfoundland         7:05pmSunday, Mar. 20            vs. Newfoundland         3:05pm
REMAINING SCHEDULE 
Games: 19Home: 6Away: 136X – Trois-Rivières Lions            (4 away / 2 home)5X – Newfoundland Growlers   (3 away / 2 home)3X – Reading Royals                    (3 away)3X – Adirondack Thunder          (3 away)1X – Maine Mariners                   (1 home)1X – South Carolina Stingrays    (1 home)
RISING RAILERS 
#8 Bobby Butler returned the lineup on Wednesday for the first time since Feb. 6 and tallied two assists last week and now is (2-6-8) in eight games this season.
#10 Blake Christensen has (3-1-4) in his last three games.
#11 Nolan Vesey has points in seven of his last eight games (4-6-10) including three multi-point performances and points in 10 of his last 13 games (6-10-16). Vesey has 13 multi-point games.
#14 Jordan Lavallee-Smotherman leads the Railers in goals (25) and points (44) while ranking tied for third in goals across the ECHL. He has (3-2-5) in his last five games and notched his 8th multi-goal outing on Saturday night.
#16 Jacob Hayhurst has points in three of his last four games (2-2-4).
#18 Reece Newkirk has points in four of his last five games (2-3-5).
#23 Ross Olsson has goals in back-to-back games and five in his last six games. He is tied for second in the ECHL with 10 power-play goals.
#24 Cole Coskey has a three-game point streak (2-4-6) including points in seven of his last nine games (4-11-15). The 7th round draft pick of the New Islanders back in 2019 has (9-20-29) in 26 games for Worcester since being assigned by the Bridgeport Islanders on Jan. 6.
#81 Anthony Repaci has a three-game point streak (1-4-5)
NOTABLE NUGGETS
Personal
Ross Olsson recorded his second hat trick of the season on Feb. 26 in a 4-2 win over Idaho. He registered his 50thpoint as a Railer on Mar. 9 with a goal in a 6-3 win at Maine. No other player in franchise history has scored multiple hat tricks in a season. Prior to this season the Railers had only recorded three regular season hat tricks in team history. This season alone they have scored three; Ross Olsson (11/26/21 + 2/26/22) and Jordan Lavallee-Smotherman (12/11/21). Olsson is second in the ECHL with 10 power-play goals.
Jordan Lavallee-Smotherman is tied for second in the ECHL with (25) goals while leading all Railers skaters in that category as well as points (25-19-44). The captain leads Worcester with 14 multi-point games including eight multi-goal games.
Team
Goal ScoringThe Railers rank sixth in the ECHL averaging 3.52 goals for and have scored 4+ goals 23 times this season posting a record of (20-2-1-0). Heading into the year the Railers had scored 4+ goals:
2017-18: 16X (14-1-1)2018-19: 14X (9-3-1-1)2019-20: 9X (5-2-2-0)
Worcester has seven different players with double digits in goals; Lavallee-Smotherman (25), Olsson (19), Repaci (18), Beaudoin/Christensen (13), and Hayhurst/Vesey (12).
Power-Play
Worcester ranks fifth in the ECHL on the power-play at 23% (42/183) and have scored a power-play goal in ten of the last 14 games 16-for-49 (32.7%) and in 12 of the last 17 games 18-for-58 (31%). Olsson leads the team with 10 man advantage goals and 13 points. Cole Coskey leads the Railers with 10 power-play assists while 14 different players have scored at least one power-play goal while 26 different players have recorded a point.
STATISCAL LEADERS
Points: (44) Jordan Lavallee-SmothermanGoals: (25) Jordan Lavallee-SmothermanAssists: (27) Jacob HayhurstPlus/Minus: (+17) Nolan VeseyPIMS: (96) Ross OlssonPPG: (10) Ross OlssonSH Goals: (2) Jacob HayhurstGW Goals: (5) Anthony RepaciShots: (168) Jordan Lavallee-SmothermanWins: (13) Colten EllisGAA: (3.03) Colten EllisSV %: (.911) Colten Ellis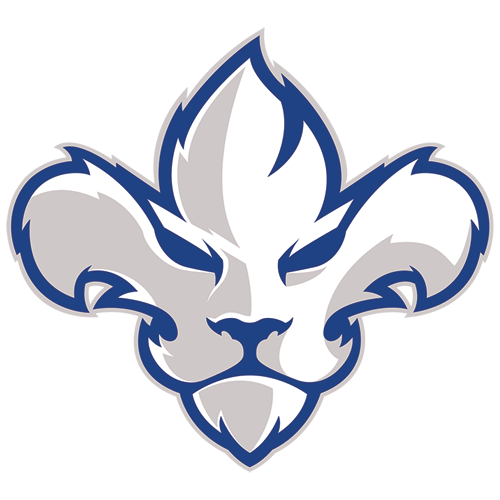 TR
Trois-Rivières Lions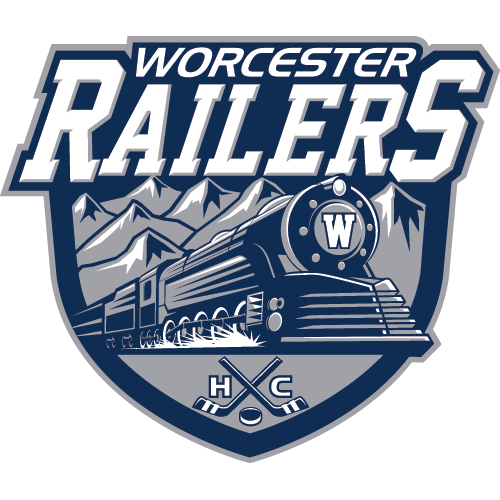 WOR
Worcester Railers
Home for the Holidays - Game 2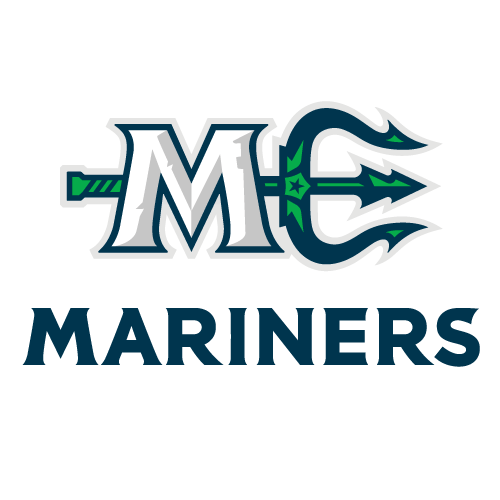 MNE
Maine Mariners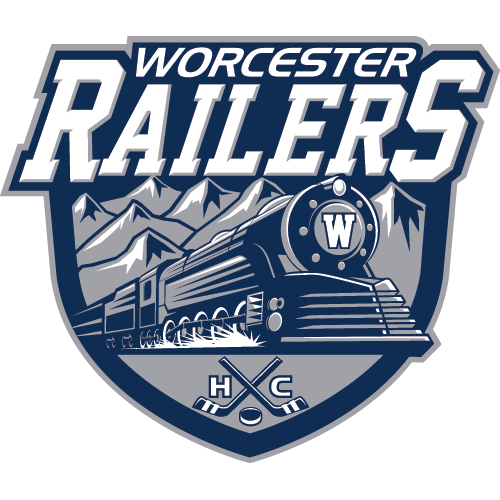 WOR
Worcester Railers
Home for the Holidays & Pre-Game Skate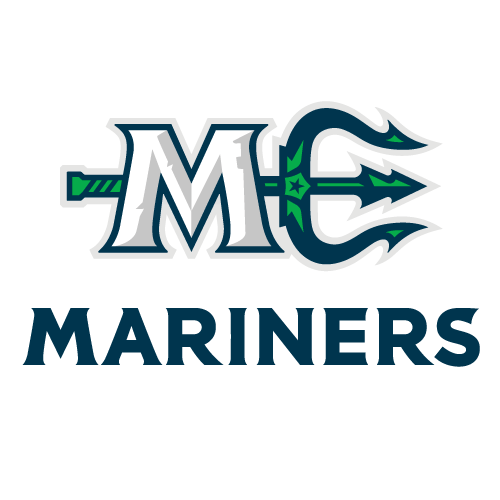 MNE
Maine Mariners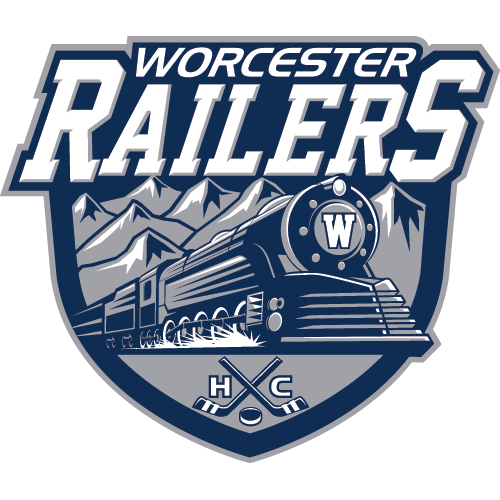 WOR
Worcester Railers
Thunder Take Teddy Tussle 3-2 Over Railers
Railers Win Thriller 4-2 Over Adirondack
Physical Bout Ends in 5-2 Railers Loss
Sign up for our email newsletter to be the first to know about news and upcoming games!