McGuire Wire- August 26th
McGuire Wire
August 26th
Hey guys, Cam McGuire (PR & Social Media Coordinator) checking back in and the countdown is OFFICIALLY on as Opening Night Oct. 12th is just 47 days away! Over the last week there was a lot of news regarding the Railers and I plan to cover:
Railers Booster Club Backpack Donation
Connor Doherty on Charter TV 3
Bay State Brewing Company
Newfoundland Growlers
Former Railers on the Move
Railers in the News
Last Wednesday, Paul Harris and the Railers Booster Club delivered 72 backpacks filled with school supplies and Railers goodies to the Friendly House on Wall St. The Friendly House has been around for over 100 years and serves for the "educational, social and family betterment of residents of the City of Worcester". Charter TV 3 stopped by the Friendly House and spoke with Railers Booster Club President, Rich Lundin. Click HERE to watch.
Railers defenseman and Holden, MA native, Connor Doherty, is gearing up for his third season with the Railers. Andy Lacombe of Charter TV 3 went to the Fidelity Bank Worcester Ice Center this week to speak with Dotes and learn about his off-season. Click HERE to watch.
Last week it was announced that Bay State Brewing CO. would be moving into the space originally home to Nonna's Pizza & Pasta. Find out more of the details by clicking HERE.
Opponent Primer: Newfoundland Growlers
Professional hockey returned to St. John's, Newfoundland after having no team during the 2017-18 season and the Newfoundland Growlers were able to capture the Kelly Cup this past season in their first season of ECHL action. The Growlers finished first in the North Division with an overall record of (43-21-4-4) 94pts, which was the 3rd best record in the ECHL.
The Railers and the Growlers met eight times last season with the Railers posting a 3-5 record vs. Newfoundland. See below for a full breakdown of last year's series.
The Growlers currently have six players signed (2 forwards & 4 defensemen) for the upcoming season, four of which played for the Growlers last season.
(D) James Melindy.The 6-3, 197lb native of St. John's, NFL enters his seventh pro season and captained the Growlers last season playing in 55 games accumulating 16 points (4G, 12A) along with 185 PIMS. The 25-year-old is a former NHL Draft pick of the Arizona Coyotes back in 2012, 3rdround, 88thoverall.
(D) Garrett Johnston. The 6-2, 190lb native of Winnipeg, MB returns to the Growlers after playing in 39 games accumulating 19 points (2G, 17A). The 24-year-old also spent time in the SPHL last year with the Birmingham Bulls playing 21 games totaling 12 points (1G, 11A).
(D) Evan Neugold.The 6-2, 195lb native of Goshen, CT enters his fourth season of pro hockey after playing 62 games for the Growlers last season totaling 16 points (4G, 12A). The 26-year-old play his college hockey in Vermont at Middlebury College from 2012-16.
(F) Reid Jackman.The 6-3, 215lb native of Etobicoke, ON played in 12 ECHL games last season with the Fort Wayne Komets totaling 5 points (5A). after playing five seasons at York University from 2014-19.
(F) Todd Skirving. The 6-2, 185lb native of Thunder Bay, ON enters his third pro season after playing 26 games for the Growlers last season totaling seven points (3G, 4A). The 27-year-old played his college hockey at RIT from 2013-17 and then spent the 2017-18 season in the ECHL with Orlando, Utah, and Atlanta.
(D) Tommy Panico. The 6-1, 200lb native of Wall, NJ spent last season with the Railers playing 37 games totaling four points (2G, 2A). Panico was acquired from WOR on Aug 2nd in exchange for future considerations.
The Railers and the Growlers will meet nine times this season. See below for all games vs. Newfoundland. Red= home game.
11/1 vs. NFL 7:05pm
11/27 vs. NFL 7:05pm 
11/29 vs. NFL 7:05pm
12/6 at NFL 5:30pm
12/7 at NFL 5:30pm
12/30 at NFL 5:30pm
12/31 at NFL 2:30pm
1/11 vs. NFL 7:05pm 
2/9 vs. NFL 7:05pm 
Former Railers on the Move
Eamon McAdam. The 24-year-old goaltender signed a one-year AHL contract on Thursday with the Binghamton Devils after spending last season with the Toronto Marlies (AHL), 19GP, 2.99 GAA, .897 SV%, and the Newfoundland Growlers, 19GP, 2.62GAA, .911 SV%. The Binghamton Devils are the are affiliated with the New Jersey Devils and the Adirondack Thunder. McAdam was originally drafted by the New York Islanders in 2013, 3rdround, 70thoverall.
Alex Vanier. The 23-year-old is headed back to the LNAH, Ligue Nord-Americaine de Hockey, to join Riviere-du-Loup 3L where he spent the 2017-18 season. Vanier played last season with the Railers playing in 31 games totaling three points (1G, 2A).
Matt Gaudreau. The 24-year-old is headed west after signing with the Stockton Heat (AHL) on Wednesday, the affiliate of the Calgary Flames where his older brother Johnny plays. Gaudreau played 17 games with Bridgeport (AHL) totaling 5 points (1G, 4A) and 88 games with Worcester totaling 60 points (24G, 36A)
That will wrap things up for this week's McGuire Wire. If you have any comments or questions, feel free to shoot me an email at camm@railershc.com. Until next time…
-Cam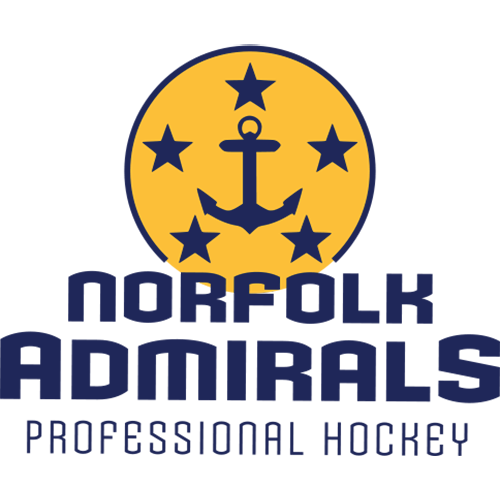 NOR
Norfolk Admirals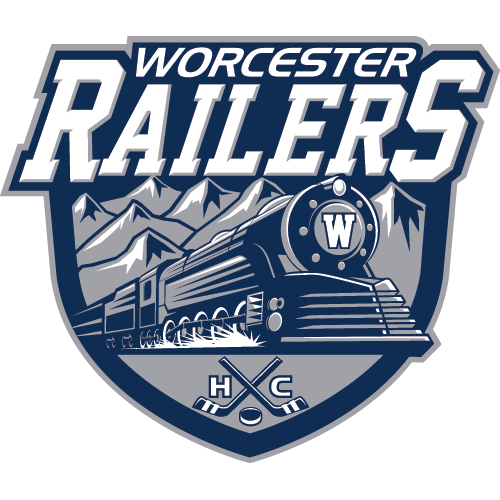 WOR
Worcester Railers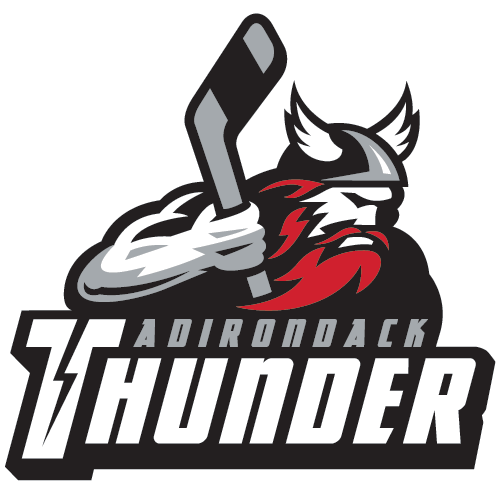 ADK
Adirondack Thunder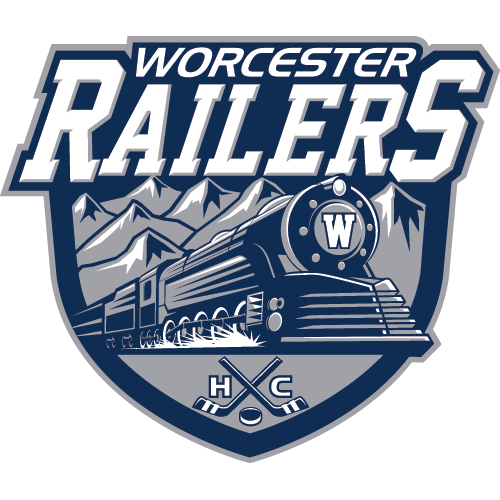 WOR
Worcester Railers
Teddy Bear Toss & Mental Health Awareness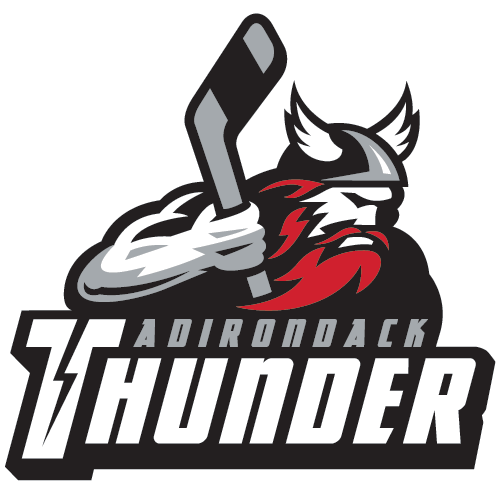 ADK
Adirondack Thunder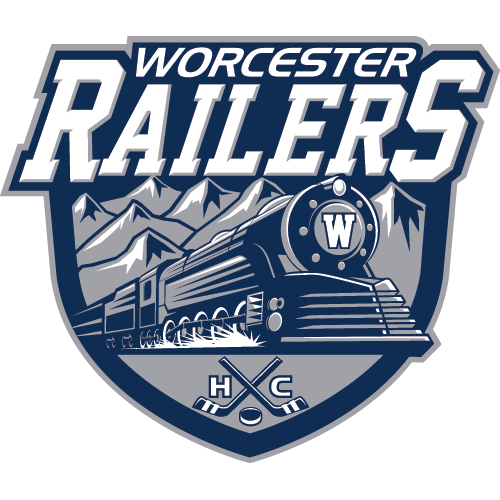 WOR
Worcester Railers
Railers Drop 4-1 Decision to Norfolk Admirals
Worcester Falls 4-1 in School Day Game to Mavericks
Railers Sweep Thunder With 4-2 Win
Sign up for our email newsletter to be the first to know about news and upcoming games!