Railers offense shines bright in 5-1 home win over Solar Bears
Orlando Solar Bears at Worcester Railers HC
November 17, 2018
DCU Center
Meeting 1 of 2 vs. Orlando this season
Railers are 1-0-0-0 vs. the Solar Bears this season
Railers offense shines bright in 5-1 home win over Solar Bears
Worcester wins season high third straight game in front of 5,219 at DCU Center
Worcester, MA –The Worcester Railers HC(6-8-1-0, 13pts) scored two power play goals for the first time this season to pick up their third straight win in a 5-1 victory over the visitingOrlando Solar Bears (7-5-2-0, 16pts) in front of 5,219 fansat the DCU Center on Saturday evening. The Railers host the Orlando Solar Bears on a KIDS GIVEAWAY SUNDAY at 3pm with the first 1,000 kids 12-and-under receiving an orange youth Railers jersey courtesy of Energy Monster.
Mike Cornell and Ivan Kosorenkov struck on the power play while Nick Bligh scored twice for the Railers.  Evan Buitenhuis made 29 saves in net for his third straight win as Matty Gaudreau added three points which included his first goal of the season.  The game was a feisty one as the two clubs combined for 58 penalty minutes as Worcester finished 2-7 on the power play in their third straight win overall.
A wild first period saw 38 total penalty minutes with the Railers taking a 2-1 lead into the first intermission.  Mike Cornell (2nd) gave Worcester an early 1-0 lead with a blazing shot from the point on the power play just 90 seconds into the game.  Just a few seconds later, Mike Cornell fought tough guy Stefan Fournier after Fournier drilled Kyle McKenzie from behind.  Orlando tied the score at the end of their first power play on a 3-on-1 chance that was buried by Matthew Spencer (1st) at 6:59. Woody Hudson and former Worcester Shark Curt Gogol dropped the helmets and the mitts at 14:42 in a long scrap at center ice as the nastiness continued between the two clubs.  Nick Bligh (4th) gave the Railers a 2-1 lead with a quick snap shot from the right slot after Matty Gaudreau won the puck along the right wall at 16:27. Shots were 12-11 in favor of Orlando, but it was Worcester that took a one goal advantage into the intermission.
Worcester would tack on two more goals in the second period to take a 4-1 lead into the second intermission.  Nick Bligh (5th) fired a shot from in tight after a nice feed from behind the net by Matty Gaudreau at 2:48.  The Railers would score their second power play goal of the game as rookie Ivan Kosorenkov (3rd) stick handled through two defenders and ripped a shot past the blocker of Corbin Boes at 4:33.  Hayden Stewart would replace Boes after he allowed four goals on 20 shots on net. Evan Buitenhuis made nine more saves in the middle frame as Worcester took a three-goal lead into the second intermission.
Matty Gaudreau (1st) would finish the scoring and cap off a three-point night with a snap shot from the left circle after an Austin Block entry into the zone at 15:41 of the third period.  Shots in the third period were 8-6 in favor of Orlando as Buitenhuis finished with 29 saves in net.
Notes: Three Stars: 3rd star: Matty Gaudreau (1-2-3) 2nd star: Ivan Kosorenkov (1-1-2) 1st star: Nick Bligh (2-0-2) …. final shots were 32-30 in favor of Worcester… Corbin Boes (1-2-1-0) made 16 saves on 20 shots for Orlando and was replaced by Hayden Stewart who made 11 saves on 12 shots…. Evan Buitenhuis (4-3-1-0) made 29 saves on 30 shots for Worcester…. while Charlie Millen served as the backup…. Worcester went 2-for-7 on the power play while Orlando went 0-for-3…. Tommy Kelley (inj), Yanick Turcotte (inj), Ryan MacKinnon, Alex Vanier, Malcolm Gould (inj), Ryan Hitchcock (ill), and Mitch Gillam (inj) did not dress for Worcester…. Jeff Kubiak is currently on recall with the Bridgeport Sound Tigers…. before the game the Les Canadiennes Montreal defeated the Worcester Blades 5-0 in CWHL action….. NE Patriot Matthew Slater signed autographs before the game….Josh Holmstrom added two assists…..it was the first time this season the Railers scored five goals in a game…nine different Railers recorded at least one point….Matty Gaudreau finished with a +3 rating.
What's on tap?
On Sunday, Nov 18 the Railers host the Solar Bears at 3pm on KIDS GIVEAWAY SUNDAY!  The first 1,000 kids 12-and-under will receive an orange Railers youth jerseypresented by Energy Monster!  Score a SUNDAY FUNDAY ticket pack which includes four tickets and four beers or four tickets with four sodas and popcorns starting at just $60! In addition, the Railers will hand out 2,500 $10 APEX arcade cards! Individual tickets start as low as $15!
The Railers Tavern, located behind the DCU Center provides hockey fans with a great pregame and postgame atmosphere all season long. Watch all road games broadcast live at Nonna's (FRI, SAT, SUN) or Railers Tavern (MON-THU) or watch on ECHLTV.com for a small fee. Listen to all Railers games live on 98.9 Nash ICONwith coverage beginning 30 minutes before puck drop with Eric Lindquistand Tom Matthews. Full season memberships, mini plans, and group tickets are on sale now by calling the Railers front office at 508-365-1750or by visiting www.RailersHC.com.
Railers 2.0….Don't. Miss. Out!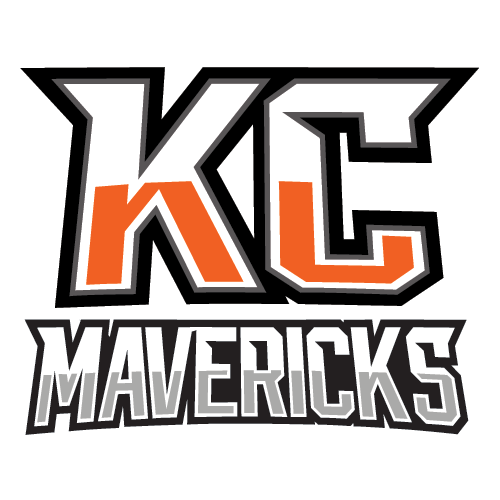 KC
Kansas City Mavericks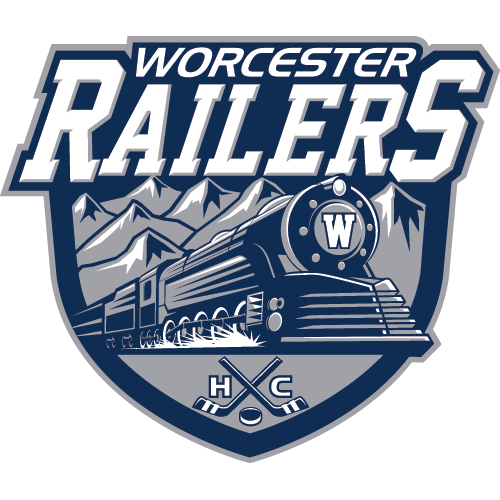 WOR
Worcester Railers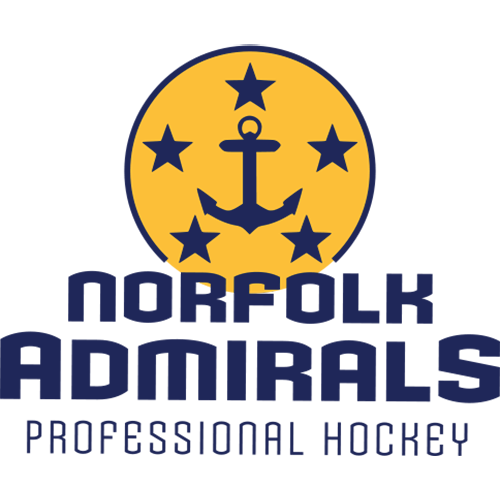 NOR
Norfolk Admirals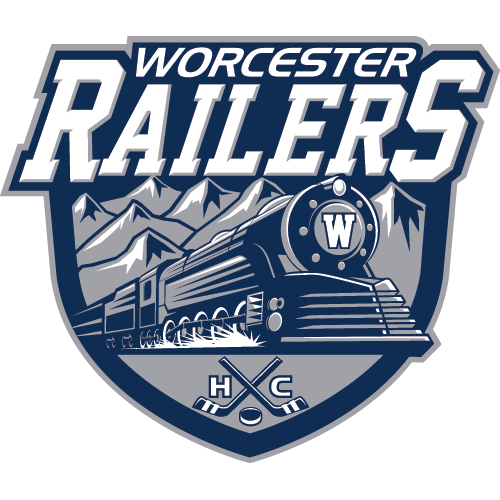 WOR
Worcester Railers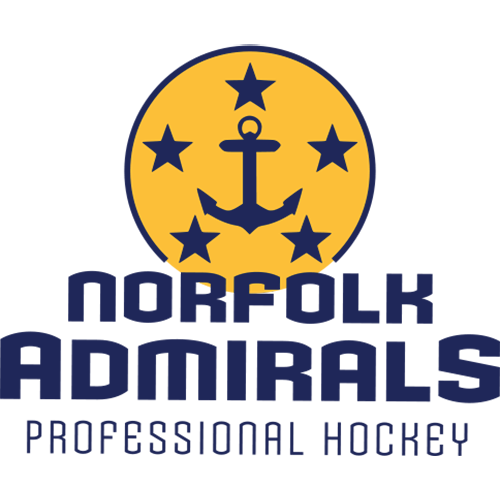 NOR
Norfolk Admirals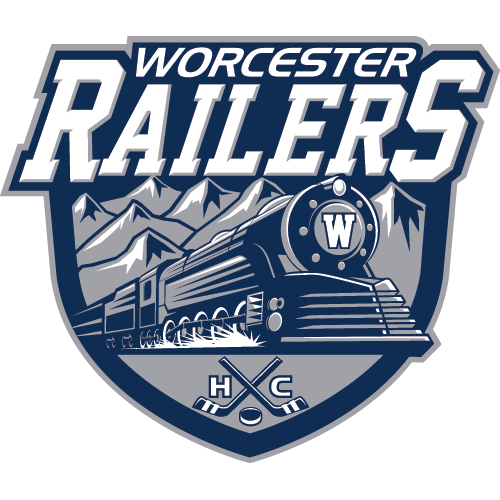 WOR
Worcester Railers
Railers Sweep Thunder With 4-2 Win
Railers Stun Thunder to Win 4-3 in Overtime
Sign up for our email newsletter to be the first to know about news and upcoming games!