Railers dazzle late with 3-2 overtime winner over Royals on home ice
Reading Royals at Worcester Railers HC
February 7, 2018
DCU Center
Meeting 10 of 14 vs. Reading this season
Worcester is 5-4-1-0 vs. the Royals this season
Railers dazzle late with 3-2 overtime winner over Royals on home ice
Railers 11 game homestand continues on Friday vs. the South Carolina Stingrays
Worcester, MA – The Worcester Railers HC (20-19-4-2, 46pts) never led but pulled through with a thrilling 3-2 overtime win over the visiting Reading Royals (27-19-3-0, 57pts) in front of 1,923 fans at the DCU Center on a wintery Wednesday evening. The Railers eleven game homestand continues on Friday, Feb 9 vs. the South Carolina Stingrays at 7:05pm on a 2-3-4 Friday.
Chris Langkow scored at 4:01 of the overtime period for the game winner while Barry Almeida (1-1-2) and Justin Hamonic also scored for the Railers.  Eamon McAdam made 28 saves in net including a big save just a few moments before Langkow buried the game winner.  The game marked just the 10th time in ECHL history that a game ended without a single penalty called.  With the win, the Railers have points in a season high six straight games (5-0-1) and are now 5-3-1-0 on their season long eleven game homestand.
Neither team found the back of the net in a slow moving uneventful opening period as Worcester was outshot 13-1.  Eamon McAdam was the best player on the ice for the Railers making 13 first period saves while John Muse was able to snooze his way through the first 20 minutes.
Worcester outshot Reading 13-9 in the second period but it was the Royals that scored the only goal.  Matt Willows (18th) extended his point streak to ten games and gave Reading a 1-0 lead at 10:23 from Matt Wilkins and Chris McCarthy for the only score.  John Muse made several great saves in the middle frame as the Railers trailed 1-0 through 40 minutes of play.
Barry Almeida (13th) tied the score at 1-1 after a Nick Saracino shot went off the end wall and found Barry Almeida on the other side of the net.  James de Haas (5th) put Reading back up a goal at the 7:00 minute mark after a great cross ice feed on the rush by Matt Wilkins.  Worcester would tie the score again at 18:25 with an extra attacker on the ice as Justin Hamonic's (1st) drive from 50 feet broke off the pad of John Muse and into the back of the net to tie the score at 2-2.  Shots were 7-6 in favor of Worcester in the third period as the game headed to overtime tied at 2-2.
In overtime, the Railers controlled much of the play, but Eamon McAdam made a huge save with about two minutes remaining to keep the game going.  Matty Gaudreau entered into the offensive zone and feathered an exquisite pass to Chris Langkow (11th) who then deflected the puck past Muse for the game winner at 4:01 for the Railers first overtime home win.
Notes: Three Stars: 3rd star: Matt Willows (1-1-2) 2nd star: Justin Hamonic (Game tying goal) 1st star: Chris Langkow (OTG, assist) …Final shots were 30-22 in favor of Reading… John Muse (17-5-2) made 19 saves on 22 shots for Reading…. Eamon McAdam (12-9-6) made 28 saves on 30 shots for Worcester… Mitch Gillam was the backup goalie…. Worcester went 0-for-0 on the power play while Reading went 0-for-1…Josh Monk (inj), Ashton Rome (inj), Tommy Kelley, Brian Bowen, and Anthony Calabrese did not dress for Worcester… Kellen Jones and Mike Cornell are currently on recall with the Bridgeport Sound Tigers….Worcester improved to 11-10-2-0 on home ice…. Jeff Kubiak has six points (3-3-6) in his last four games….Nick Saracino now has ten points in his last nine games (3-7-10)… the Railers were held to just one shot in the first period – just the 8th time that has happened this season in any period this year in the ECHL…it was the second time in two days that an ECHL game had no penalties called and just the 10th time in ECHL history…Matty Gaudreau added an assist and finished +2….the goal scored by Hamonic was just his 2nd in 135 ECHL games.
What's on track? – Railers wrap up eleven game homestand with two games this weekend!
On Friday, Feb 9 the Railers host the South Carolina Stingrays at 7:05pm on a 2-3-4 Friday night!  Score $2 popcorn, $3 hotdogs, and $4 Bud Lights in the Bud Light Lounge.  The game will be shown live on Charter TV 193.
On Saturday, Feb 10 the Railers host the Brampton Beast at 7:05pm on PINK IN THE RINK NIGHT on a BIG GAME SATURDAY!  The ice will be pink and the Railers will wear a pink jersey to benefit the Cup Crusaders!  Help raise money and awareness for breast cancer!
The Railers Tavern, located behind the DCU Center provides hockey fans with a great pregame and postgame atmosphere all season long. Watch all road games broadcast live at Railers Tavern or watch on ECHLTV.com for a small fee. Listen to all Railers games live on 98.9 Nash ICON with coverage beginning 30 minutes before puck drop with Eric Lindquist and Tom Matthews. Full season memberships, mini plans, and group tickets are on sale now by calling the Railers front office at 508-365-1750 or by visiting www.RailersHC.com.
Teddy Bear Toss & Mental Health Awareness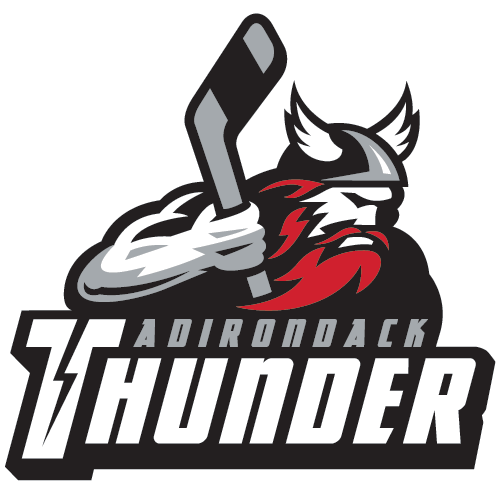 ADK
Adirondack Thunder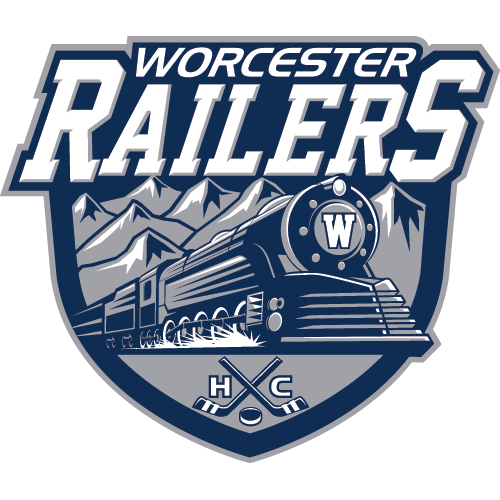 WOR
Worcester Railers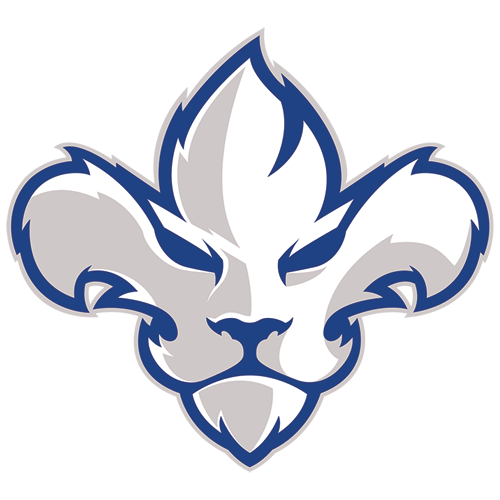 TR
Trois-Rivières Lions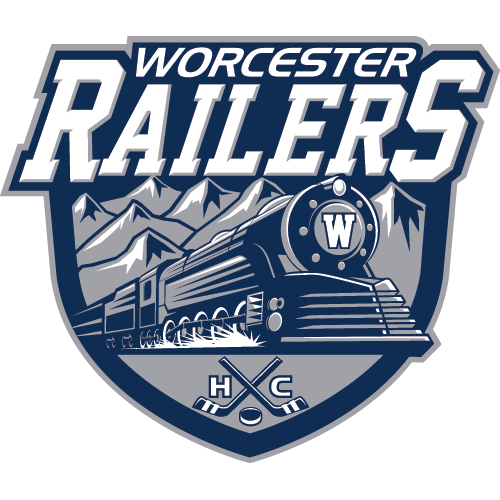 WOR
Worcester Railers
Home for the Holidays - Game 2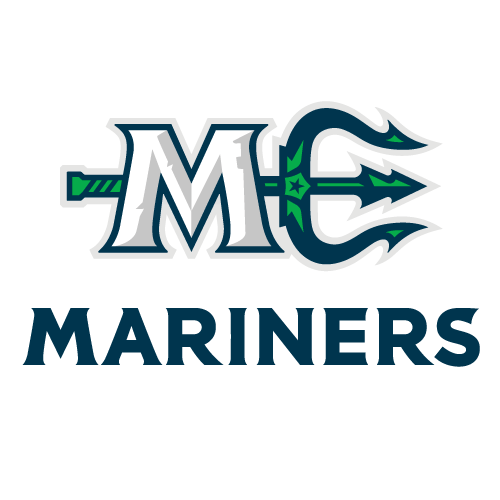 MNE
Maine Mariners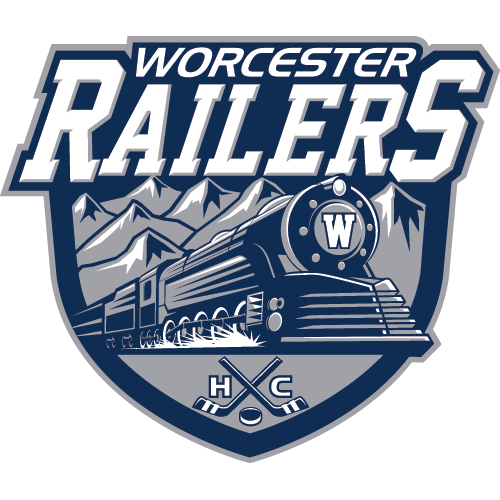 WOR
Worcester Railers
Railers Win Thriller 4-2 Over Adirondack
Physical Bout Ends in 5-2 Railers Loss
Railers Drop 4-1 Decision to Norfolk Admirals
Sign up for our email newsletter to be the first to know about news and upcoming games!