Railers offense shines in 5-2 home victory over the Mallards
Quad City Mallards at Worcester Railers HC
January 26, 2018
DCU Center
Meeting 1 of 2 vs. Quad City this season
Worcester is 1-0-0-0 vs. the Mallards this season
Railers offense shines in 5-2 home victory over the Mallards
Railers 11 game homestand continues on BIG GAME SATURDAY at DCU Center
Worcester, MA – The Worcester Railers HC (16-19-3-2, 37pts) had points from nine different skaters in a 5-2 win over the visiting Quad City Mallards (11-24-3-1, 26pts) in front of 3,079 fans at the DCU Center on Friday evening. The Railers eleven game homestand continues on Saturday, Jan 27 at 7:05pm on a BIG GAME SATURDAY vs. the Quad City Mallards with the first 3,000 fans receiving either a Railers koozie or lanyard presented by MGM Springfield.
Matty Gaudreau scored twice on the power play, Brian Bowen scored in his third straight game, Woody Hudson grabbed his team leading 15th goal and Barry Almeida had three points (1-2-3) while Eamon McAdam made 23 saves in net for his 9th win of the season as the Railers improved to 1-3-0-0 on their eleven game homestand.  Worcester scored twice on the power play and Yanick Turcotte picked up his ECHL leading 14th fighting major in an impressive home win at the DCU Center.
The Railers would score a power play goal in their 4th straight game as Matty Gaudreau (6th) deflected a Nick Saracino shot past Mallards goaltender Ivan Kulbakov at 16:39 for the only score of the opening period.  Worcester outshot Quad City 11-6 through 20 minutes of play and took a 1-0 lead into the first intermission.
The Railers would tack on two more in the second period to grab a 3-0 lead.  Matty Gaudreau (7th) struck again on the power play with a rush down the left-wing side and slid the puck through the pads of the Quad City netminder at 3:14. Frankie DiChiara stole the puck away from Ivan Kulbakov behind his own net and quickly sent the puck in front to Brian Bowen (3rd) who slammed the puck into the vacated net at 13:17.  Eamon McAdam had 20 saves through 40 minutes as the Railers took a three-goal lead into the second intermission.
Quad City would find the back of the net at 1:32 of the third period as Triston Grant (4th) fired home a rebound to cut the Railers lead to 4-1.  But Barry Almeida (12th) would record his third point of the night with a breakaway tally at 5:36 to put Worcester back up by three goals.  Woody Hudson (15th) would send a backhander into the net at 10:35 to give the Railers a 5-1 lead.  Keegan Kolesar (6th) ended the scoring at 15:38 as the Railers won on home ice with a 5-2 final score.
Notes: Three Stars: 3rd star: Eamon McAdam (23 saves, Win) 2nd star: Matty Gaudreau (2-0-2) 1st star: Barry Almeida (1-2-3) …Final shots were 40-25 in favor of Worcester… Ivan Kulbakov (8-7-0) made 35 saves on 40 shots for Quad City…. Eamon McAdam (9-9-5) made 23 saves on 25 shots for Worcester…Mitch Gillam was the backup goalie…. Worcester went 2-for-3 on the power play while Quad City went 0-for-3… Worcester has a power play goal in four straight games (5-15)…..Josh Monk (inj), Ashton Rome (inj), Tommy Kelley, Sean Gammage did not dress for Worcester…. Jeff Kubiak (Bridgeport) and Mitch Gillam (Utica) returned to the Railers from the (AHL) before the game….. Kellen Jones and Mike Cornell is currently on recall with the Bridgeport Sound Tigers…. Worcester improved to 7-10-1-0 on home ice….Nick Saracino (0-5-5) has a four-game point streak…Brian Bowen has goals in three straight games and led the club with six shots on goal….Vinny Muto picked up his first point with the Railers with an assist.
What's on track?
On Saturday, Jan 27 the Railers host the Quad City Mallards at 7:05pm on a BIG GAME SATURDAY!  The first 3,000 fans can decide it they want a Railers lanyard or a Railers koozie – both presented by MGM Springfield!  We only have 1,500 giveaways of each…. get there early – doors open at 6pm!
On Sunday, Jan 28 the Railers host the Florida Everblades at 3:05pm on KIDS GIVEAWAY SUNDAY!  The first 1,000 kids 12-and-under will receive a Worcester Railers youth hockey jersey presented by Energy Monster!  Score a Family Fun Pack for just $80! – includes 4 tickets, 4 hotdogs, and 4 sodas!  Doors open at 2pm.
The Railers Tavern, located behind the DCU Center provides hockey fans with a great pregame and postgame atmosphere all season long. Watch all road games broadcast live at Railers Tavern or watch on ECHLTV.com for a small fee. Listen to all Railers games live on 98.9 Nash ICON with coverage beginning 30 minutes before puck drop with Eric Lindquist and Tom Matthews. Full season memberships, mini plans, and group tickets are on sale now by calling the Railers front office at 508-365-1750 or by visiting www.RailersHC.com.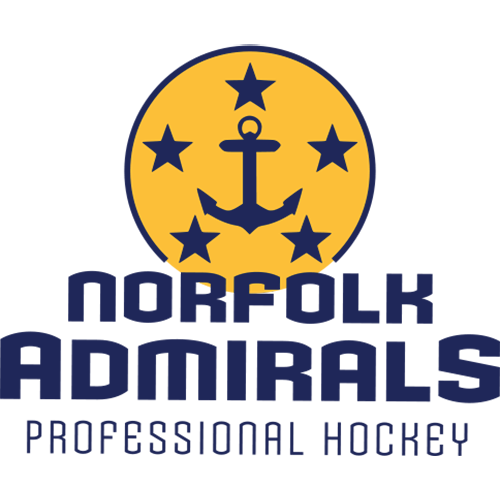 NOR
Norfolk Admirals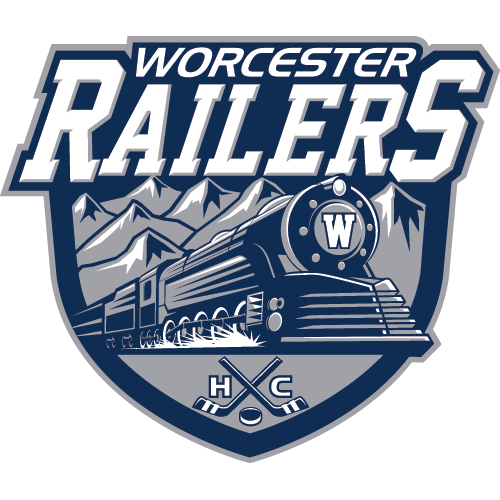 WOR
Worcester Railers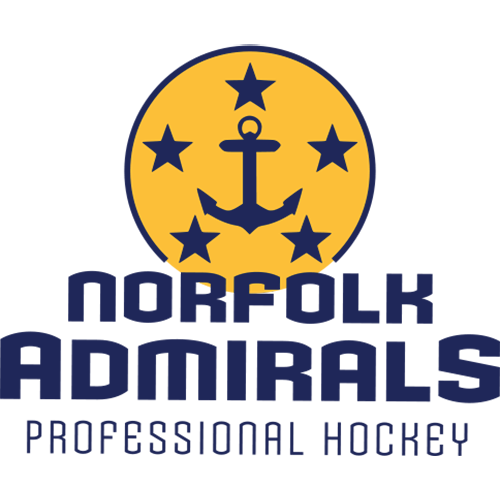 NOR
Norfolk Admirals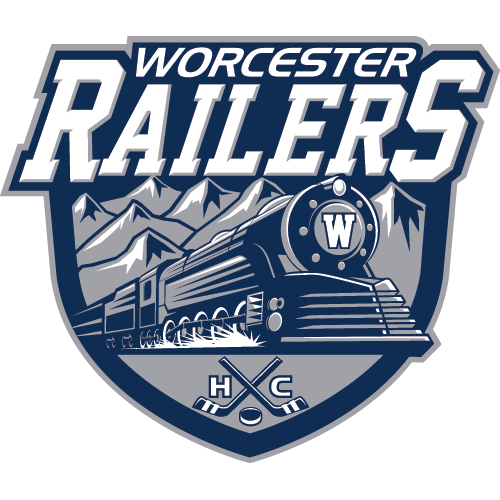 WOR
Worcester Railers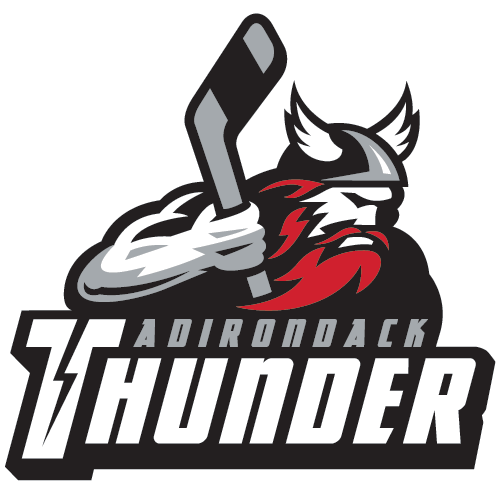 ADK
Adirondack Thunder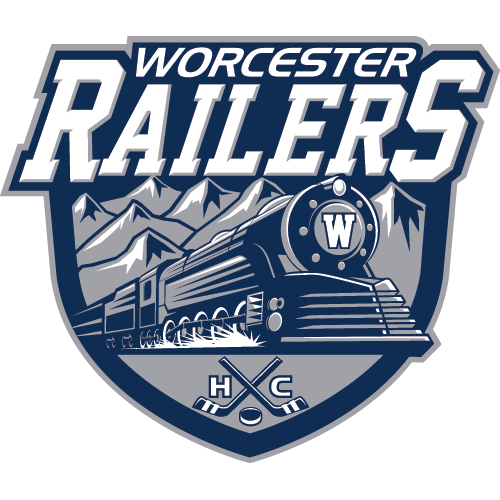 WOR
Worcester Railers
Worcester Falls 4-1 in School Day Game to Mavericks
Railers Sweep Thunder With 4-2 Win
Railers Stun Thunder to Win 4-3 in Overtime
Sign up for our email newsletter to be the first to know about news and upcoming games!